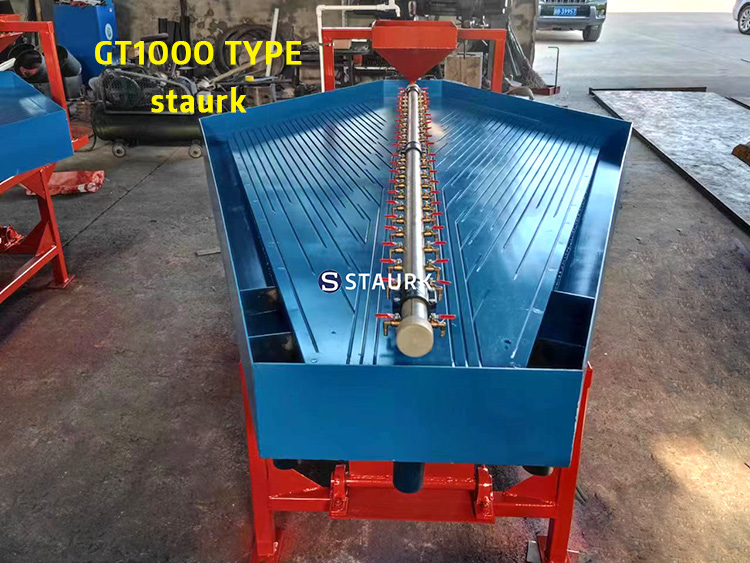 GT1000 type gemini shaker table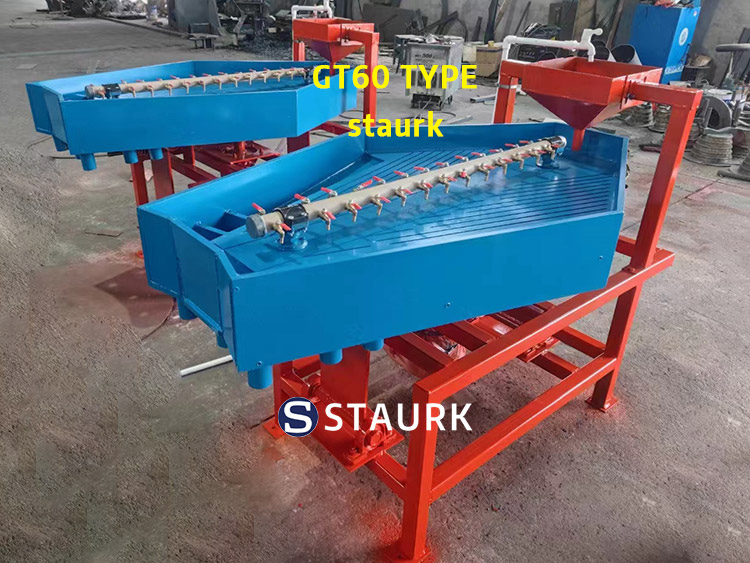 GT60 gemini shaking table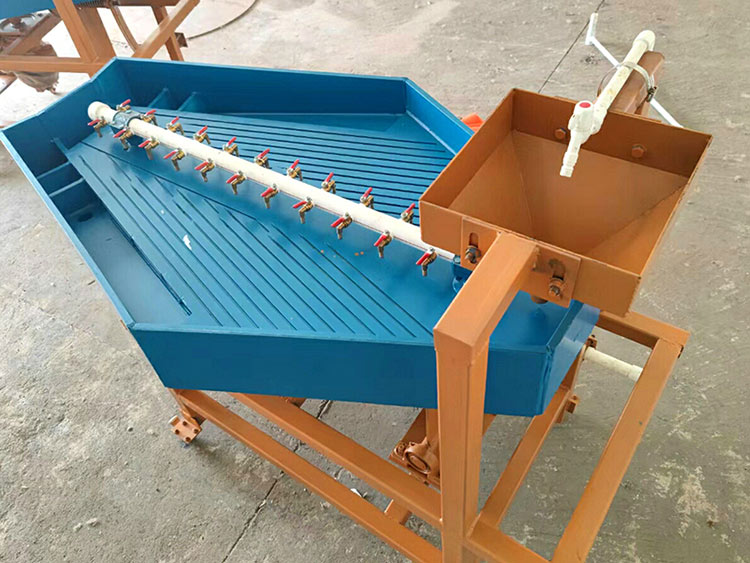 Recovery of precious metals such as gold, Palladium, ,tantalum,copper, lead, zinc, chromium, titanium, zirconium, rare earth, rutile, monazite, tantalum-niobium, iron ore, garnet, quartz, kaoli,Tungsten, tin, etc.
6S shaking table


6S Gold Shaking Table

is one of the main equipments of gravity concentration applied on separating Gold, Silver, Tin, Columbium, Tantalum, Titanium, Barium, Tungsten, Iron, Chrome, Manganese, Zircon, Lead, Zinc, Mercury, Copper, Aluminum, Niobium , other rare metals & the noble metal ore.
The Gold Shaking Table effective recycling granularity scope is 2-0.0074 mm.
Shaking table could continuously sort concentrate ore, second-grade ore and tailings. It is applied in roughing, cleaning and scavenging for dressing coarse sand(2-0.5mm), fine sand(0.5-0.074mm), pulp(-0.074mm).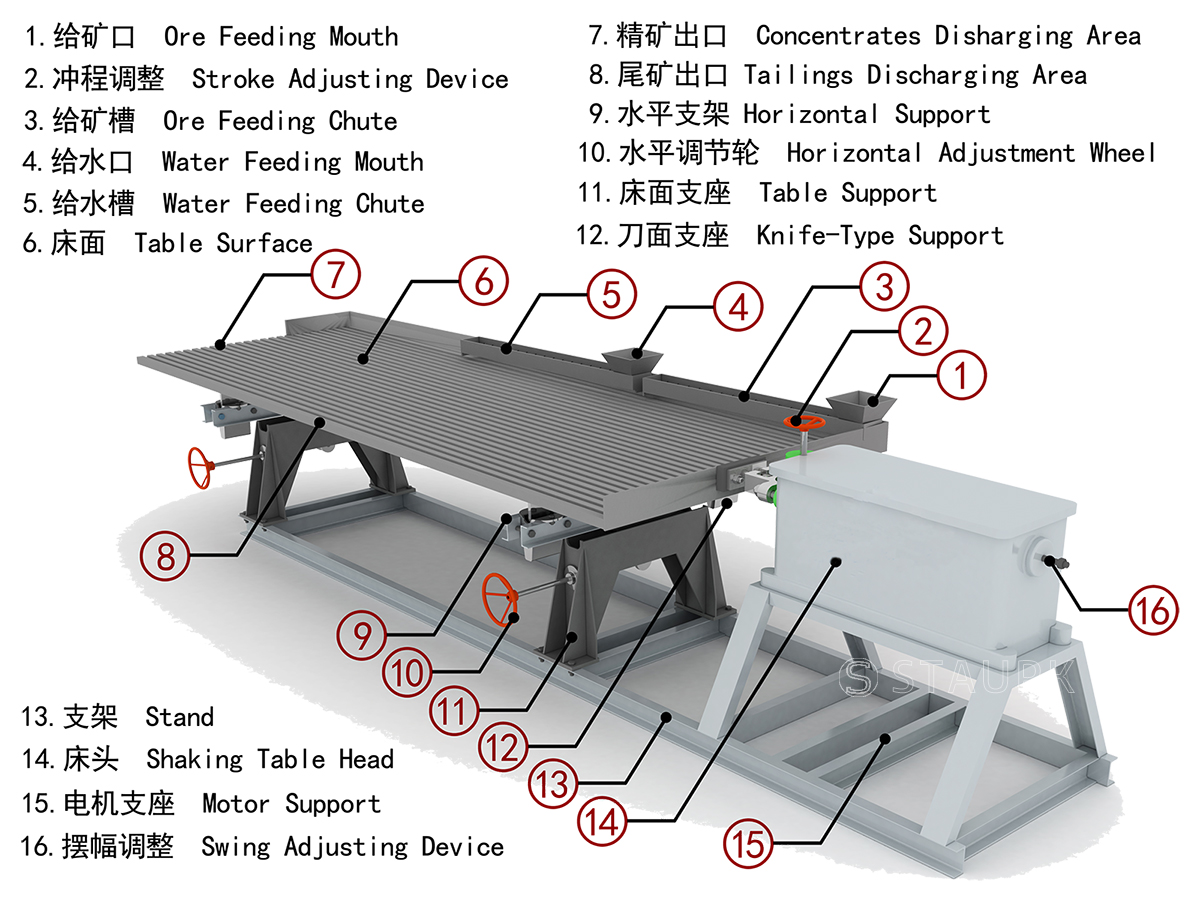 6S shaking table structure

6S shaking table for sale