Metal shredders are generally used in the old metal recycling industry, such as common cans, paint buckets, large oil drums, car shells, color steel tiles, and scrap metal products in the furnace.
Small metal shredders are mostly used to process iron pins, steel pins, aluminum plates, copper plates and other materials.
Metal shredder machine includes Double shaft shredder and Single shaft shredder. The double-shaft shredder adopts double-shaft independent drive, so that the material will be pressed correspondingly during production to achieve the automatic feeding function. The unique cutter shaft structure and four-corner rotary cutter can be used in the production process of low speed and high torque. , There will be no winding shaft or jamming of the equipment, thus improving the production efficiency. The equipment is suitable for the crushing of various materials with high toughness and viscosity.
Application
Mainly used for shred metal such as: color steel tiles, oil drums, cans, paint drums, car shells, motorcycle engine shells, car oil filter elements and other hard metal materials to be shredded into 3-10cm blocks.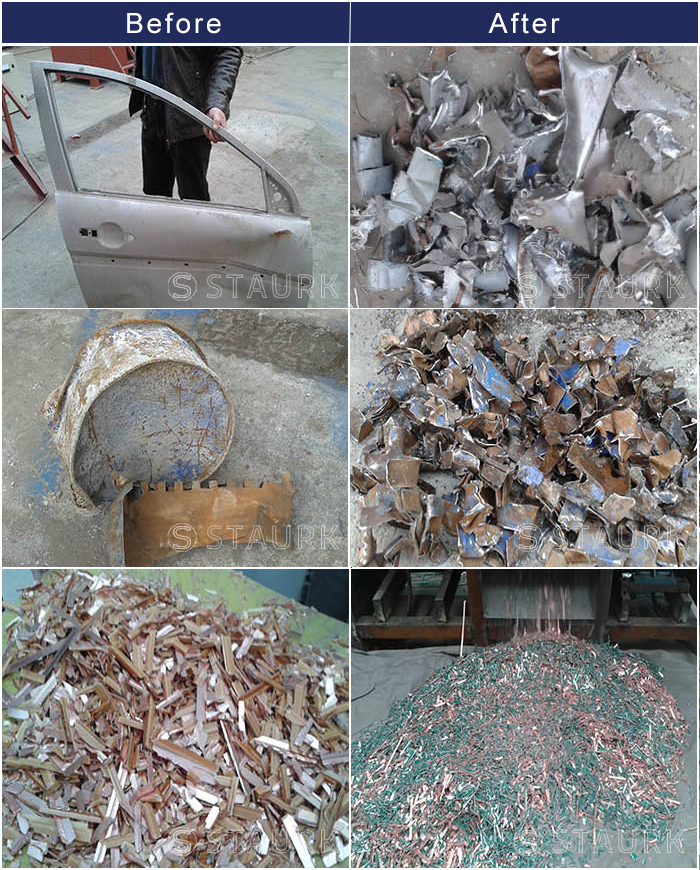 Metal shredder machine for sale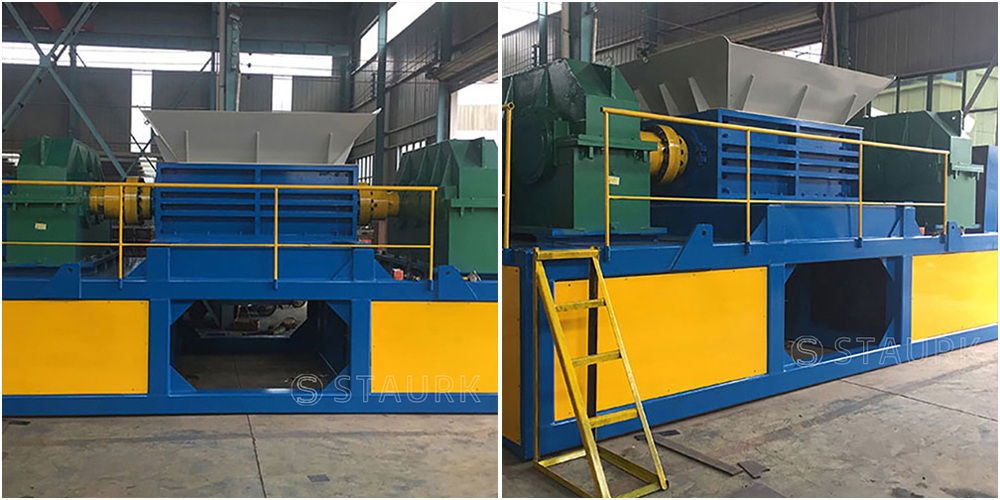 Metal shredder machine for sale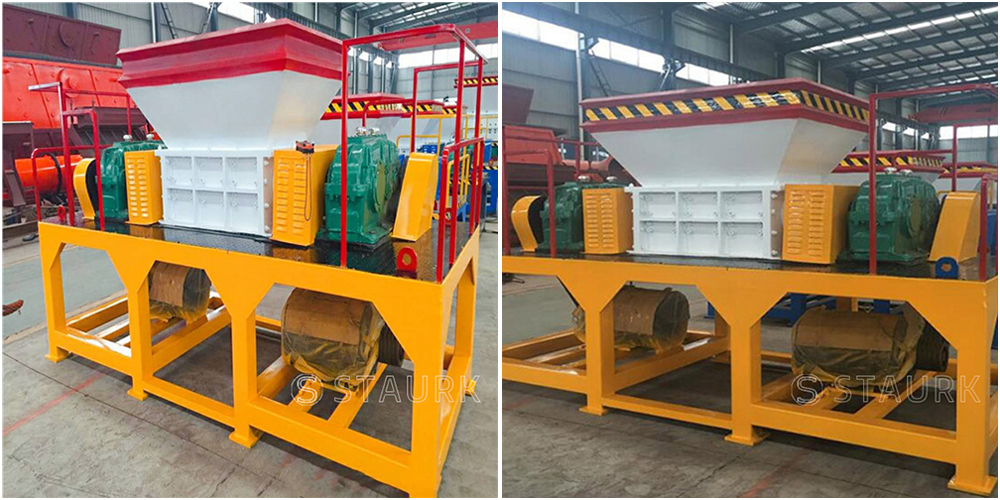 Metal shredder machine for sale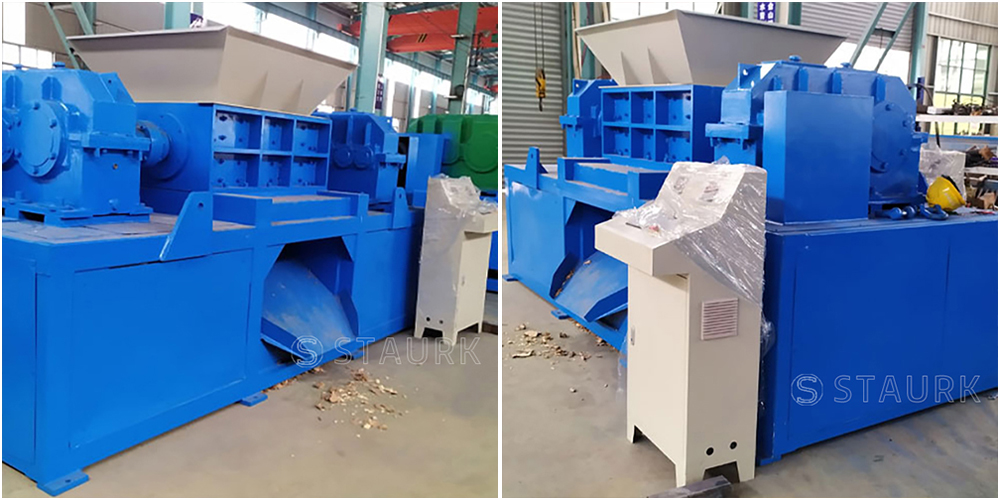 Metal shredder machine for sale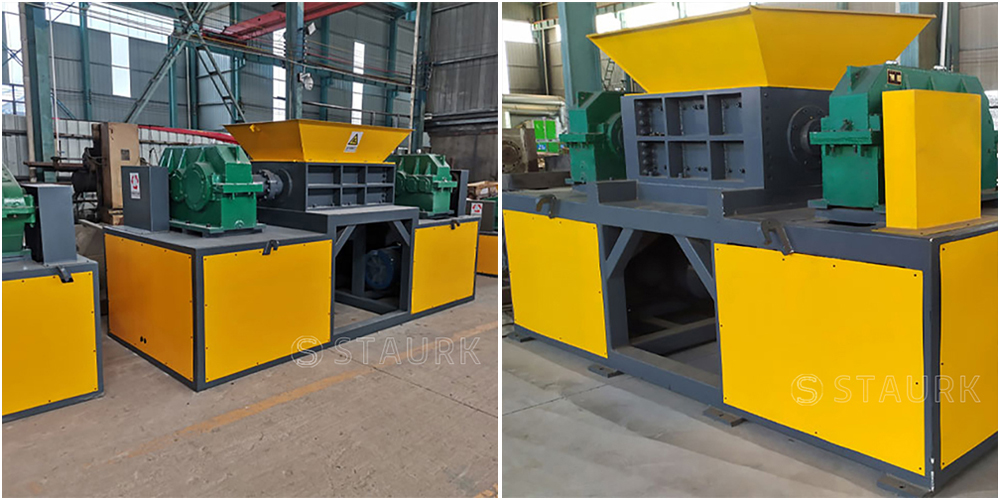 Parameter of the Metal shredder machine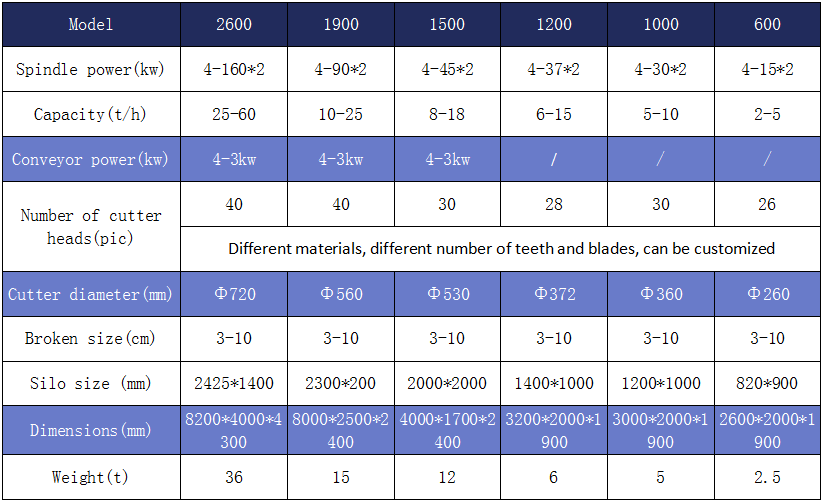 Features of metal shredder:
The metal shredder is mainly composed of shredding blades, carrying box, box support, feeding system, power system, and electrical control system.
1. It has the characteristics of low speed, high torque and low noise. Using PLC control system, it can be controlled automatically. It has start, stop, reverse and overload automatic reverse control functions.
2. The motor reducer drives the knife shaft to achieve low-speed, high-torque shearing effect.
3. The bearing adopts six-layer seal, which is waterproof and dustproof, and extends the service life of the bearing.
4. After the tool wears out, the tool welding repair technology is adopted to realize the repeated use of the tool, which greatly reduces the maintenance cost of the tool.
5. The split design can easily and quickly remove the entire cutter shaft (shaft, blade, bearing, sealing system).
6. The tools are arranged in a spiral to achieve effective cutting.
7. The inner hole and main surface of the tool are designed into a hexagon to achieve the uniformity of the tool force.
8. According to the material to be shredded and the shape of the product, different types of tools can be selected.