Video of wood drum chipper
Type 1 : wood drum chipper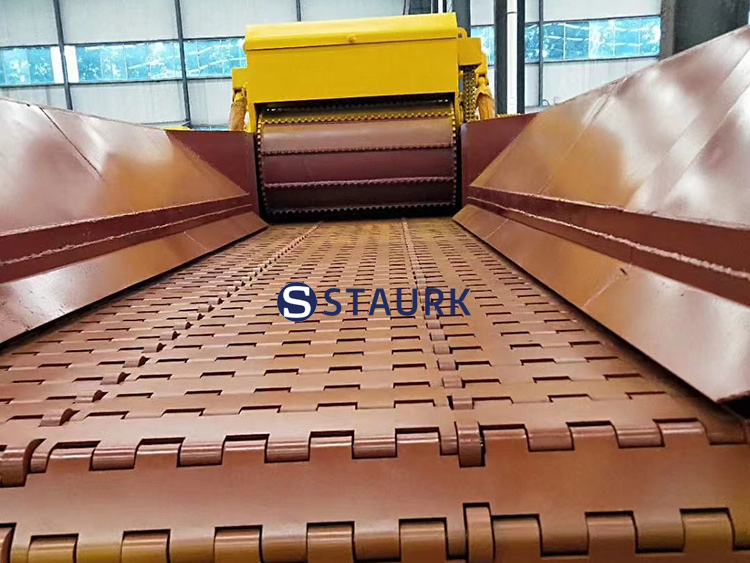 The raw materials of drum type wood chipper can be: log, branch wood, veneer, waste veneer, bamboo, cotton stalk and other non wood fiber stalk, etc.
These raw materials can be cut into different specifications of wood chips at one time.
As the basic raw material of particleboard, fibreboard, non wood based panel and pulping and papermaking.
Wood drum chipper Structure
The main structure of drum chipper is composed of frame, knife roller, upper and lower feeding roller, conveyor belt and hydraulic system.
The base of drum chipper is welded with high cavity steel plate, which is the basic support part of the whole drum chipper;
Two flying knives are installed on the drum type wood slicer.
The flying knife bolt made for the drum chipper is used to fix the flying knife on the knife roller through the pressure block;
According to the different raw materials to be cut, the upper feeding roller can float up and down in a certain range with the help of hydraulic system, which can achieve the effect of cutting different specifications of wood chips.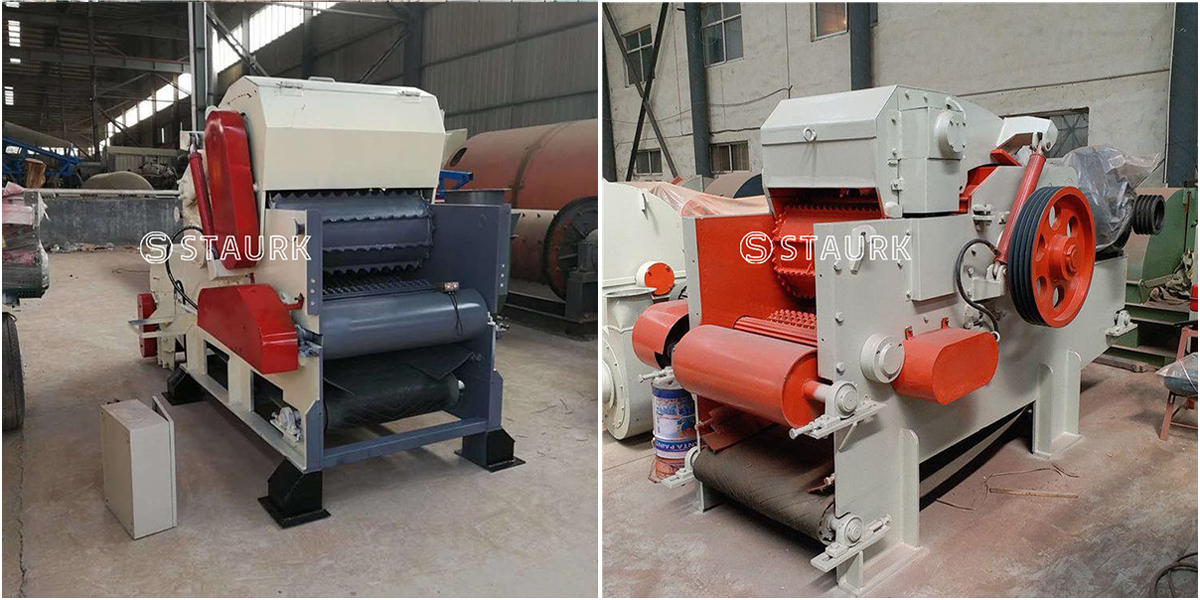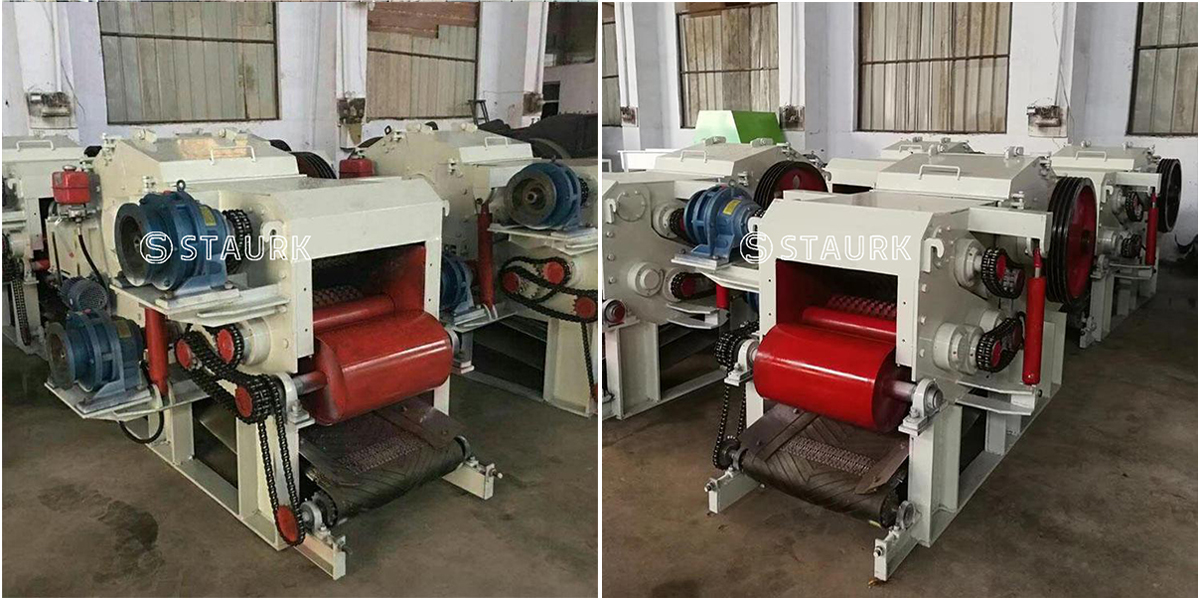 Type 2 : wood disc chipper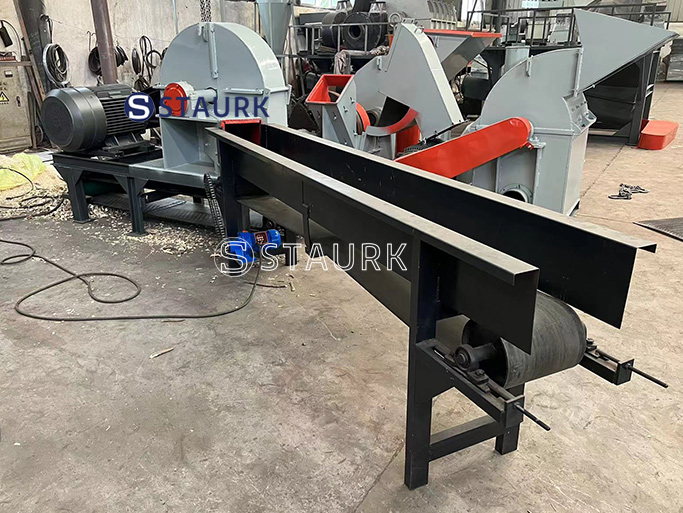 Advantages of wood disc chipper
Disc chipper adopts low-voltage or high-voltage motor, and large disc chipper has belt pulley drive and direct drive;
There are two ways of feeding: horizontal and inclined, and there are two ways of discharging: upper discharging and lower discharging.
The machine has compact structure, reasonable layout, simple installation, convenient operation and maintenance, and high production capacity;
When cutting logs, the chip quality is high, and the chip length can be freely adjusted within the specified range.
At present, the disc chipper produced by our factory has reached the advanced level in China. Disc chipper adopts low-voltage or high-voltage motor, and large disc chipper has belt pulley drive and direct drive;
Parameter of the Wood chip crusher machine