Application:
1. Waste car body (excluding engine, gearbox, tire, etc.);
3. Iron sheet for household electrical appliances (excluding motors, compressors, shafts, etc.)
4. Light and thin materials of < = 2mm and similar domestic wastes
5. Empty tank (wash out thinner, paint, etc.), unsealed tank.
Note: after preliminary processing, the shape and volume of all the processed materials should be able to enter the main machine feed port smoothly( For example, pop can, small paint bucket, color steel tile, car shell, etc.)
Not suitable:
Dangerous goods:
a. Sealed containers, conduits, etc;
b. Articles that may cause explosion, fire, etc;
a. Subject other than passenger car;
b. Engine, converter, differential gear, tire;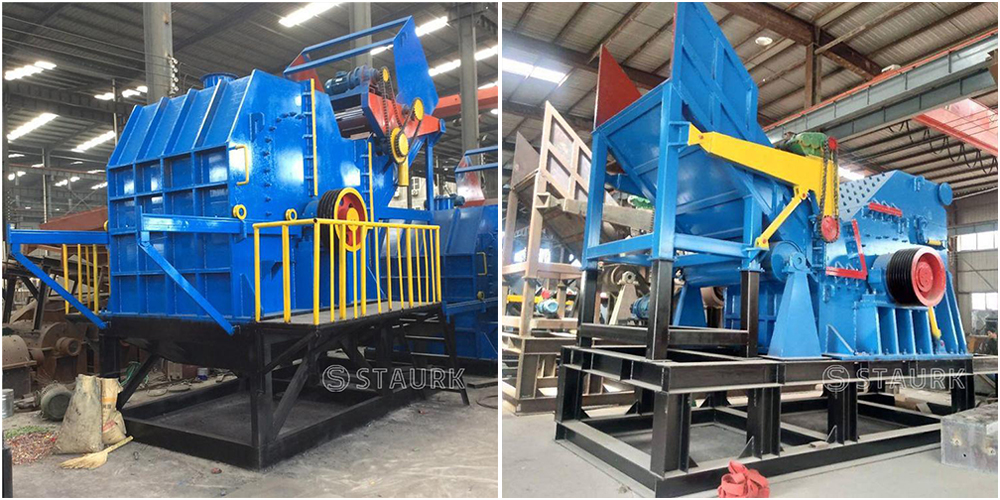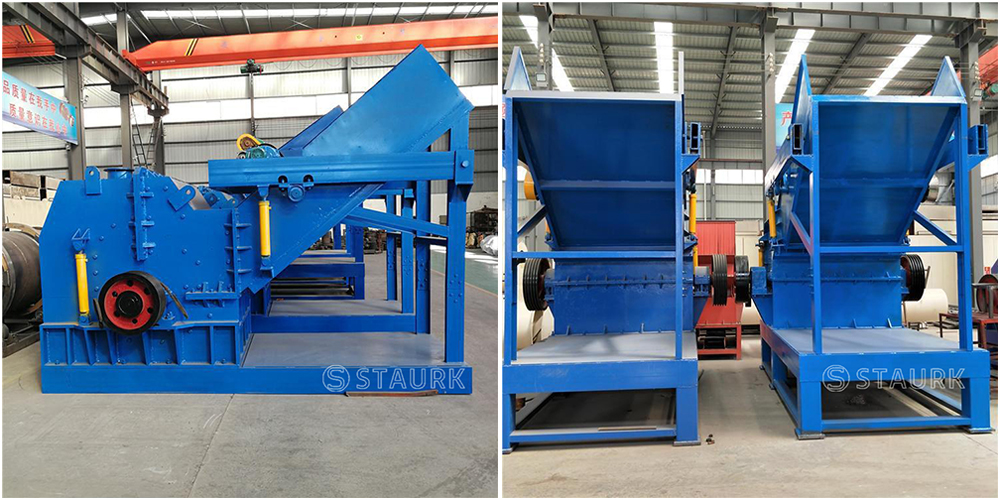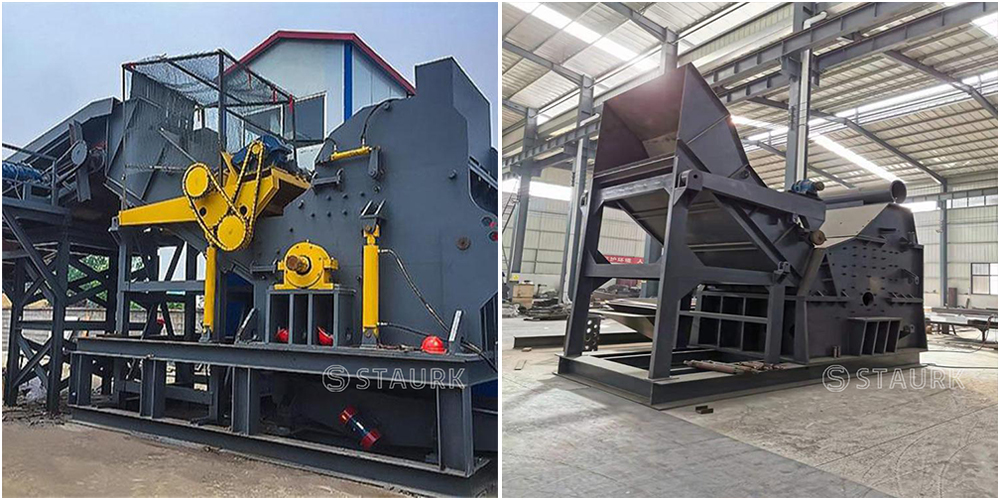 Parameter of the Scrap car crusher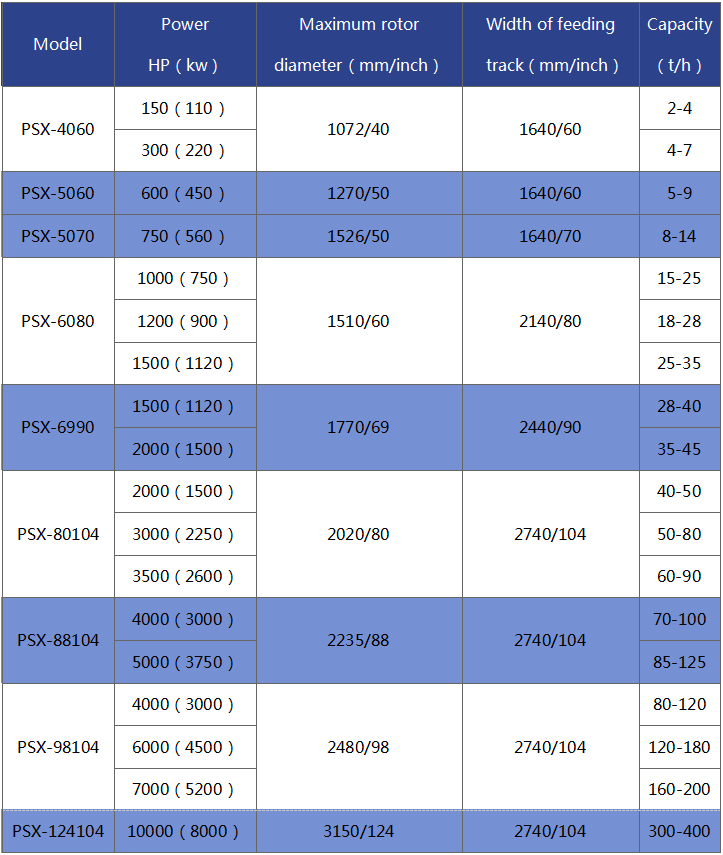 1.Working principle
The crushing production line uses the principle of hammering. Driven by the high-speed and high torque motor, the hammers on the rotor of the main machine strike the materials to be broken in turn and enter into the chamber. Through the space formed between the lining plate and the hammerhead, the materials to be broken are torn into the qualified materials. Then under the action of the magnetic equipment, the materials with high purity can be obtained.
1.1 (1) Ambient temperature: -20℃—40℃
(2) Production personnel: 4-5 people
(3) Installation method: According to the installation diagram, the technician will guide the installation
(1) Three-phase four-wire 380V AC (+/-10%), 50HZ (+/-2%)
(2) Equipment low-voltage power supply: 380v/50hz;
Work lighting power supply: 220v/50hz;
Fifth, the comprehensive configuration reference of the equipment
3 Introduction to equipment
1. Include the following equipment scope content:
(1) Feeding conveyor: 1 set
(2) Main machine of crusher line: 1 set
(3) Discharge belt conveyor: 1 set
(4) Non-magnetic discharge belt conveyor: 1 set
(5) Belt conveyor for metal material discharge: 1 set
2. Including the following supporting systems
(1) Control of power distribution cabinet
(3) Expected discharge system