Plastic shredder crusher are mainly used for plastic recycling.
For example: mineral water bottles, PET bottles, oil bottles, gasoline bottles, plastic barrels, etc. can all be recycled with plastic shredders.
Usually the output of plastic shredder is 500-5000 kg per hour, and the output particle size is generally 5-10 cm.
Plastic shredder crusher is a kind of solid waste volume reduction machinery environmentally friendly shredder equipment, used to shred high-density polyethylene HDPE plastic products and materials, which is conducive to plastic recycling and regenerated plastic particles. For example: plastic film, plastic bag, woven bag, mineral water bottle, PET bottle, motor oil bottle, gasoline bottle, plastic barrel, plastic product scraps, etc.
The plastic shredder has the characteristics of low speed, large torque, low noise, etc. It adopts a PLC control system, which can be automatically controlled, and is equipped with start, stop, reverse and overload automatic reverse control functions.
Working principle
The plastic shredder adopts two-axis independent drive, so that the material will be compressed accordingly during production, and achieve the automatic feeding function. The unique cutter shaft structure and four-corner rotary cutter can be used in the production process of low speed and high torque. There will be no winding shafts or jamming of the equipment, thereby improving production efficiency. The equipment is suitable for crushing various materials with high toughness and viscosity.
Small Plastic shredder machine for sale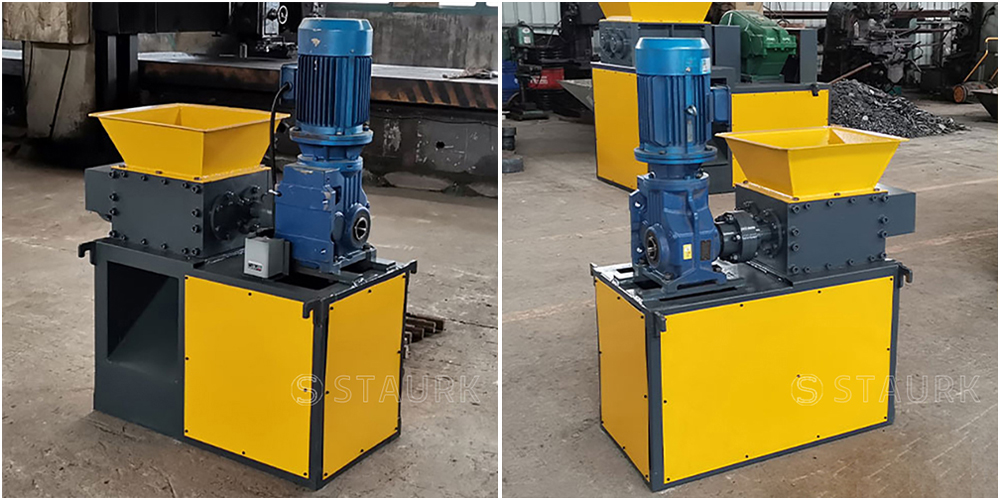 Small Plastic shredder machine for sale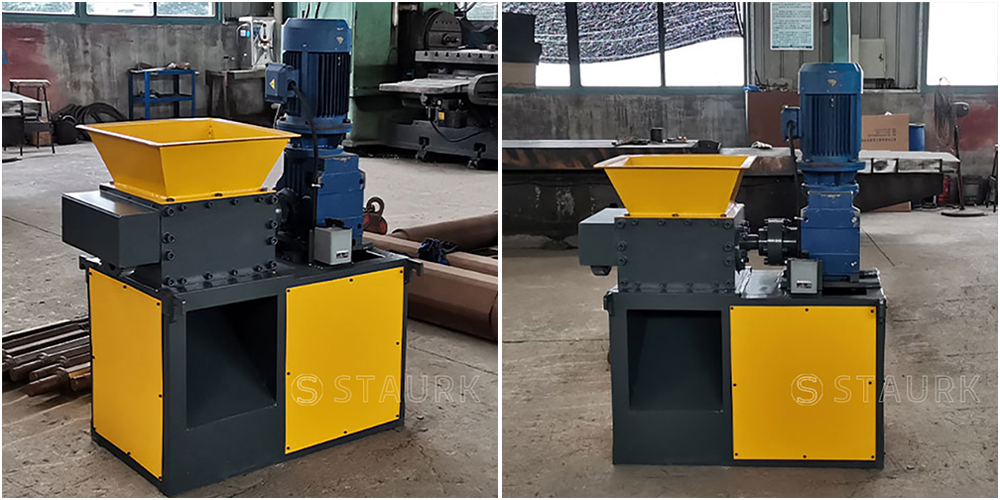 Plastic shredder machine for sale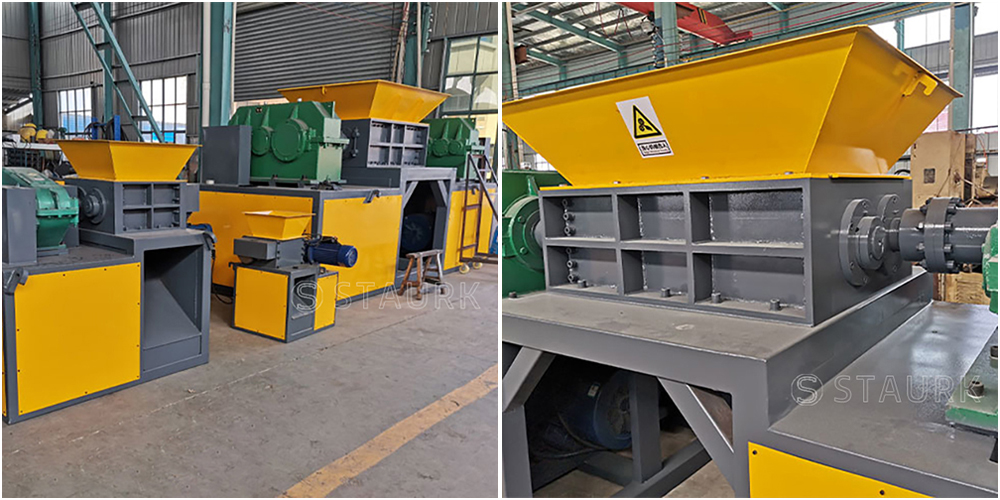 Plastic shredder machine for sale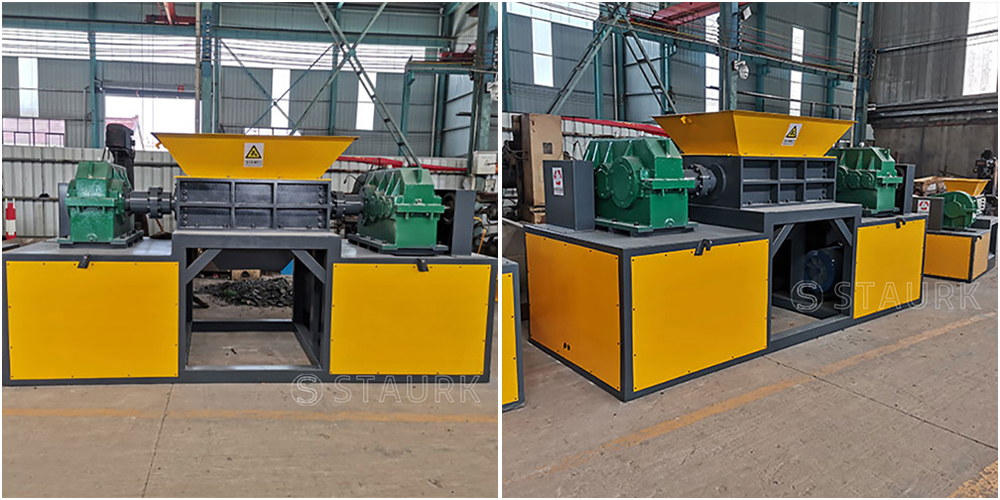 Parameter of the Plastic shredder machine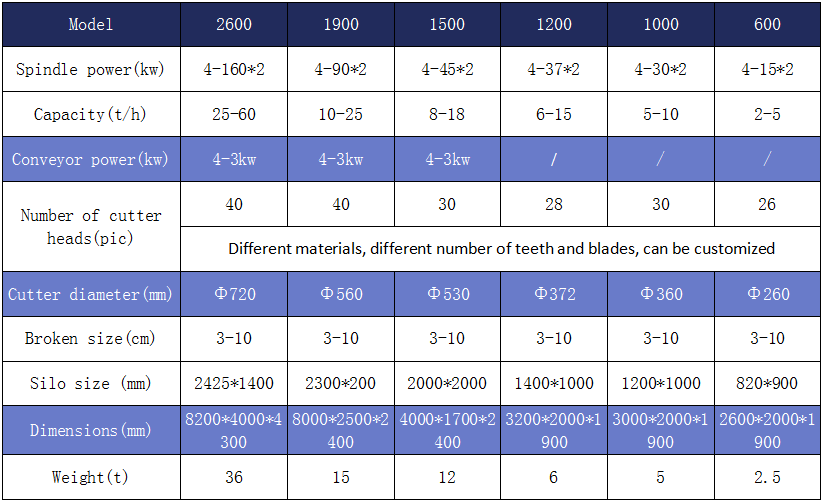 Features:
1. The equipment is equipped with an overload protection function, which can prevent damage to the machine caused by overload.
2. The blade is made of hard alloy steel, with high wear resistance and high strength.
3. The structure of the frame is strong, and the main frame is constructed with a rectangular tube, which has greater strength and high stability.
4. Using SKF brand bearings, it can carry greater impact.
5. The crushing chamber is welded by high-strength steel plates and has been heat-treated for longer service time and greater strength.
About Plastic :
With the continuous development of society, plastic products have been widely used. Together with synthetic rubber and synthetic fibers, they form the three major synthetic materials that are indispensable in daily life. Plastic products can be seen at any time in our daily lives. At the same time, a large amount of waste plastics also follow. In the case of plastic bags, it takes about two hundred years to decay when buried in the ground, which will seriously pollute the soil; if incineration is adopted, harmful smoke and toxic gases will be produced. Long-term pollution of the environment. In the plastic product recycling industry, plastic shredders shred plastic products, which is conducive to plastic recycling and regenerating plastic particles into plastic products.