The four-roll crusher is actually a new type of equipment that combines a pair of

roller crusher

(double smooth roller crusher) and a double

tooth roller crusher

. It can be combined with two smooth rollers or one smooth roller and one toothed roller. Compared with the double-toothed roller crusher and the double-toothed roller crusher, the technical content is more advanced, the structure is more compact, and the crushing ratio is larger.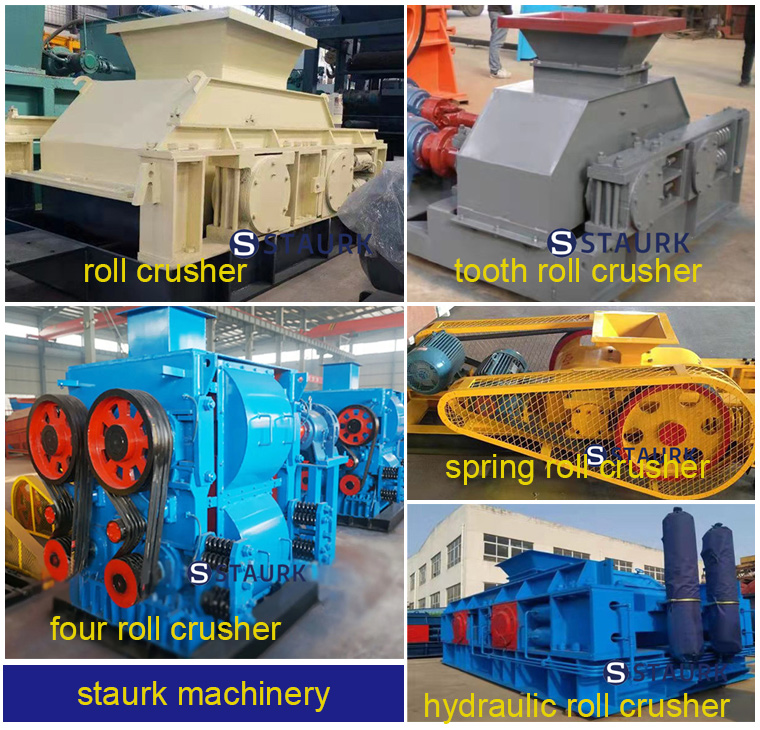 Roller crusher for sale
Four roll crusher, also known as 4PG four-roll crusher, four-roller, etc., is a kind of metallurgical mining equipment supporting medium, fine and ultra-fine crushed products. By adjusting the gap between the upper and lower rollers, the crushed materials with the required particle size can be obtained.
Structure and working principle of four roller crusher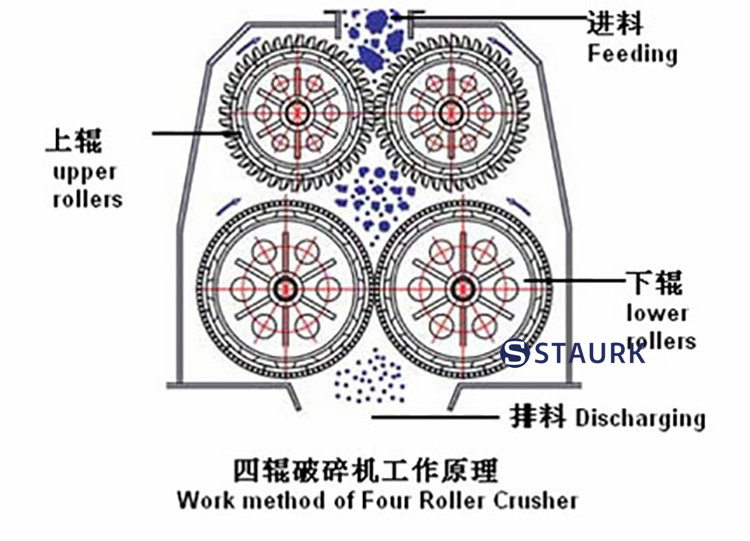 Application
widely used for crushing river pebble, calcite, quartz stone, marble, cobblestone, bentonite, iron ore, limestone, quicklime, quartz sand, bluestone, mountain stone, water slag, bauxite, kaolin, weathered sand, diabase , granite, basalt and other materials crushing
Parameter of the Four roller crusher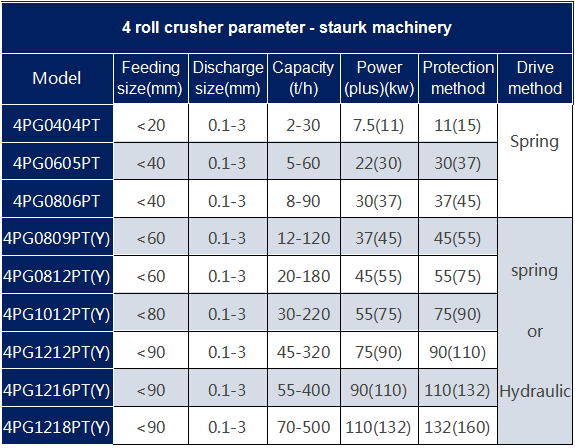 Advantages of Four Roll Crusher
1. The discharge granularity is adjustable.
2. Less noise, less vibration and less dust.
3. The energy saving and environmental protection crushing ratio is large.
4. Small footprint and easy maintenance.
5. There is no requirement for the moisture content of the crushed material, and it is not sticky or blocked.
6. The uniform distribution device and the fine sieve powder device are integrated into one design.
7. Hydraulic or spring automatic retreat device and debris removal device.