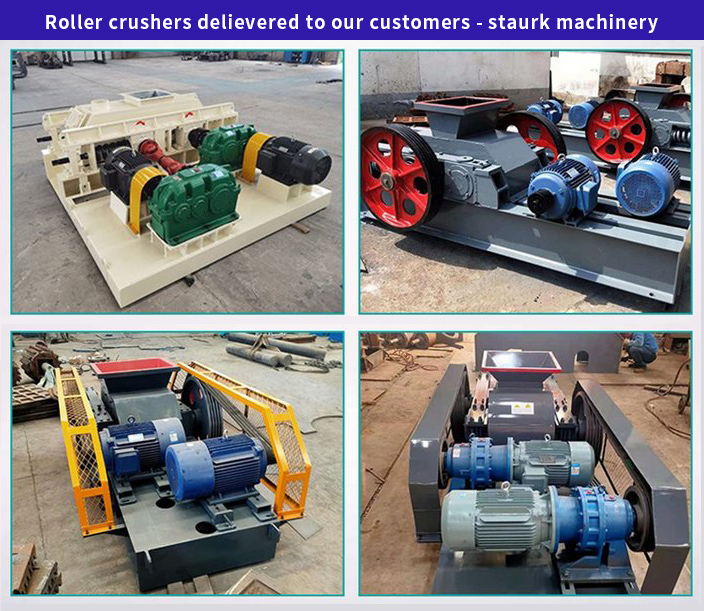 China roller crusher for sale
Application of roll crusher:
Used for crushing more than 200 kinds of materials , such as stone, coal, coal gangue, mining,limestone, guarite, weathered sand, diabase, granite, basalt, tin ore, chrome ore, calcite, glass, ceramics, diabase, zircon, nickel ore, quartz stone, marble, gold ore, coke, petroleum coke, activated carbon, lignite, nickel ore, calcium oxide, coke, River pebble, cobblestone, bentonite, iron ore, bluestone, mountain stone, water slag, steel slag, quartz, shale etc.
Classification: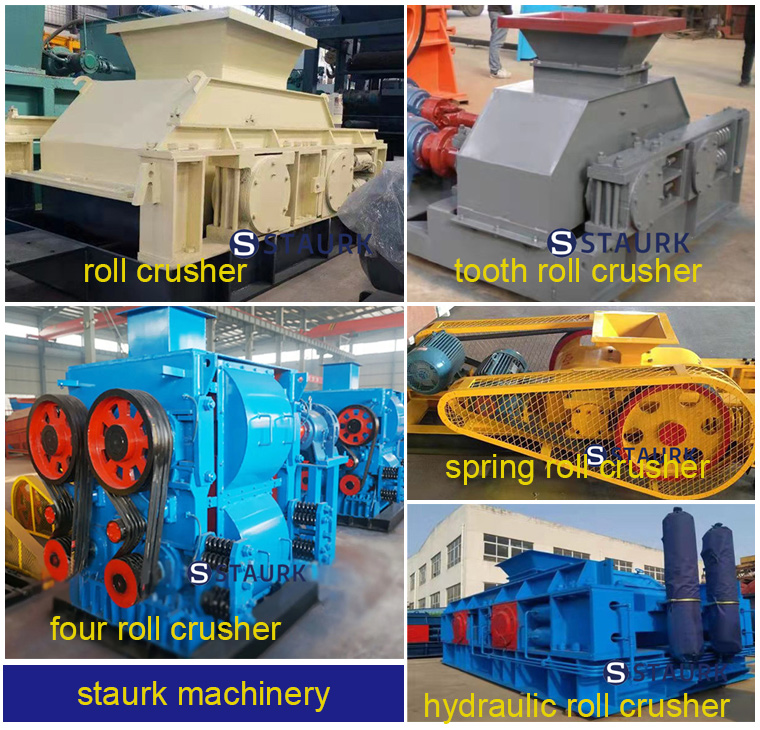 Different roll crusher for sale
Roll crusher includes: double roll crusher, double tooth roll crusher, hydraulic roll crusher, spring roll crusher,

four roller crusher

etc.
Double roller crusher uses two motors to drive two pairs of rollers , to squeeze and grind the materials.
Double Tooth Roll Crusher
The double tooth roller crusher is named after it is equipped with two toothed rollers. The toothed roller surface is divided into large (small) wolf teeth, special teeth for coke cutting, annular teeth, straight teeth, large plate teeth, etc. It is mainly suitable for The particle size of the finished product is required to be 10-300mm, and it is required for medium or coarse crushing with less powder and more particles.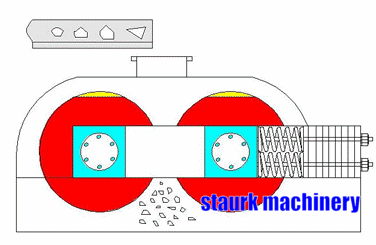 Working principle of roll crusher
Structure and working principle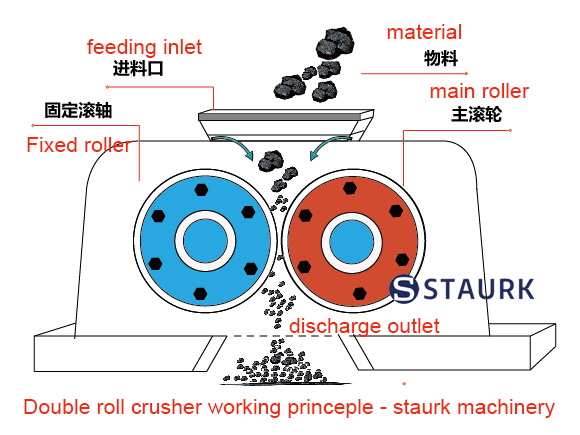 roll crusher structure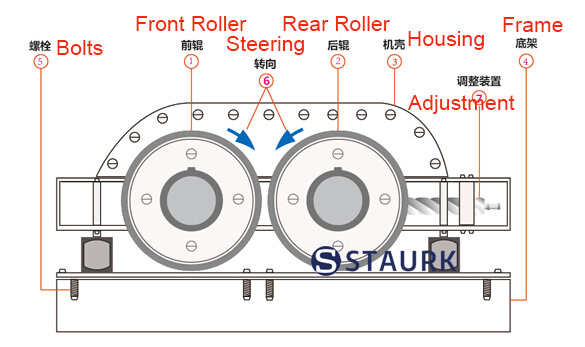 roll crusher structure
The material enters between the rollers from the feeding port, and crushes the river pebbles by extrusion. There is a certain gap between the two rollers. The gap between the two rollers becomes larger, and the material discharge particle size becomes larger. The gap between the rollers becomes smaller, and the size of the discharge becomes smaller. By changing the adjustment gap, the discharge granularity of the material can be controlled.
Hydraulic double roller crusher is a kind of roller sand making machine equipment with added hydraulic assembly. The crushing principle is basically the same as that of the ordinary double roller crusher. The improved full hydraulic double roller crusher can automatically adjust the discharge particle size of the equipment. Automatic replenishment of pressure, more convenient, quick and flexible in operation
Parameter of the Roll crusher
Advantages of double roller crusher
1. Two sets of drives, diverse and energy-saving
Two sets of independent drives work independently, and the single and double machines can be adjusted according to the actual situation.
2. Multiple combinations, one machine for multiple purposes
It can be equipped with a variety of tooth types, and the replacement work can be carried out according to the needs. One machine is multi-purpose and reduces the investment.
3. Simple structure and easy maintenance
Simple structure, small footprint, convenient operation and maintenance.
4. Sealed design, environmentally friendly and pollution-free
The interior is equipped with a dust-proof plate, which has good sealing performance and avoids the splashing of small materials after crushing, with less dust and low working noise.
5. The crushing ratio is large, and the discharge particle size can be adjusted
The crushing ratio is increased, and the discharge particle size can be adjusted according to user needs.
Advantages of double tooth roller crusher
1. Compact structure, reliable performance
2. Low noise and high efficiency
3. Easy to install and only need simple foundation
4. It can adjust the pressure and size easily, and can be made to meet the customer's request
5. Low attrition rate and easy to maintain