What is a tyre or tires shredder?
The tire shredder is suitable for grinding tires, wire tires, steel wire tires (radial tires) and various waste rubber products or scraps to turn them into rubber crumbs or rubber powder, which realizes the recycling of waste tires.
Because tires have a certain toughness, compared to plastic is also more wear-resistant, so the tire shredder generally uses a higher model of motor and reducer.
The capacity is 0.5-4.0 tph, discharge size is 5-20cm.
Tire shredder is a necessary equipment for recycling and granulating waste plastics and rubber products. It can crush all kinds of plastic products (woven bags, agricultural films, handbags, rubber, sponges, etc.) into small pieces, and at the same time, it can clean and remove the dust and impurities, so as to get clean plastic products and make the plastic recycling machinery work smoothly.

What is the application of the tyre shredder?
The tire shredder is a crushing equipment specially designed for tires with larger volume, thickness and hardness. It can effectively shred rubber, bias, meridian, and automobile car tires. After the tire is shredded, it can be ground into a powder through a pulverizer equipment for reprocessing.
Tyre shredder for sale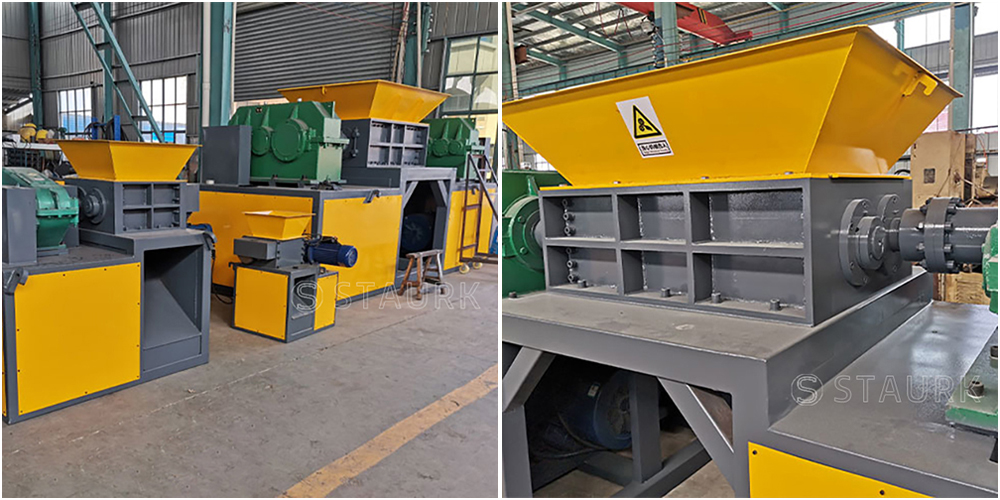 Tyre shredder for sale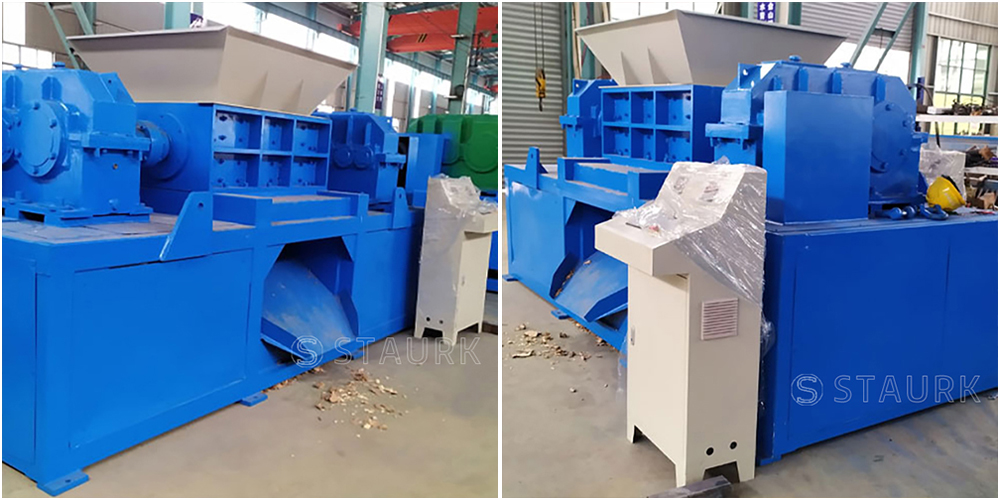 Tyre shredder for sale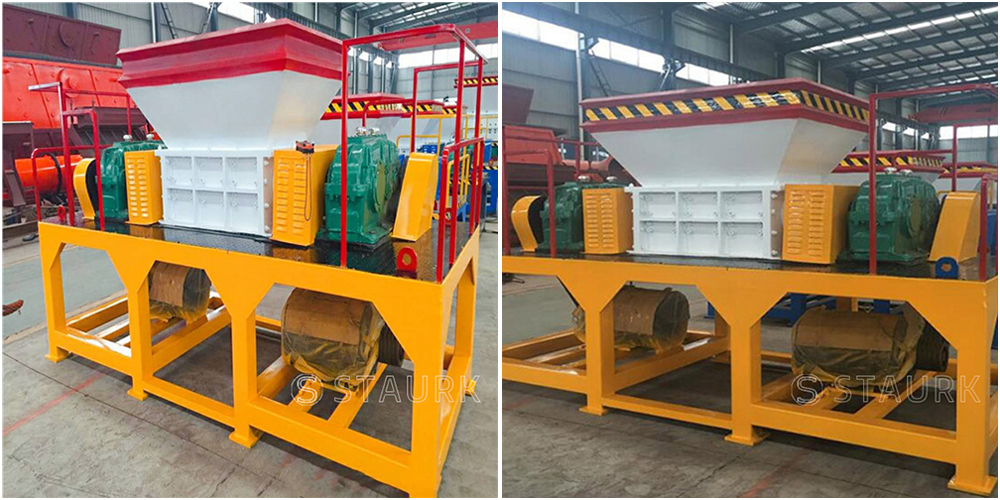 Tyre shredder for sale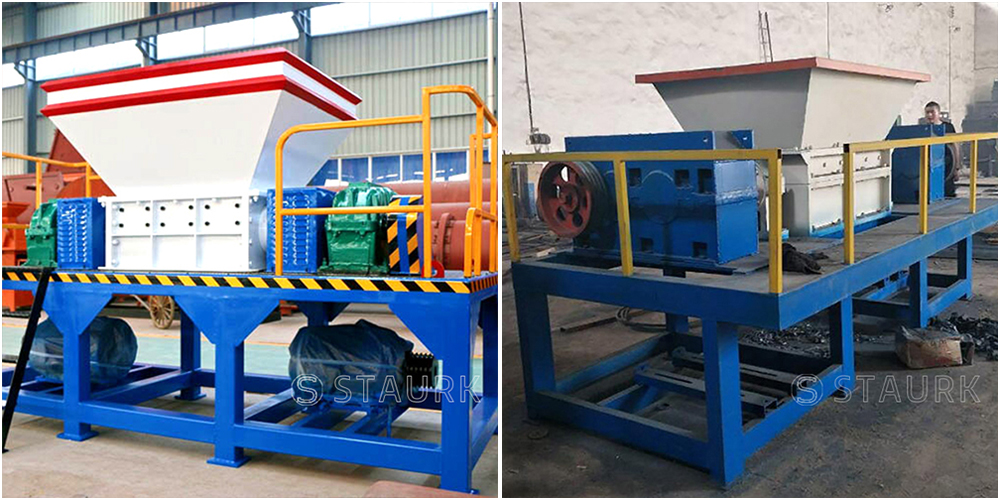 Parameter of the Tires / Tyre shredder machine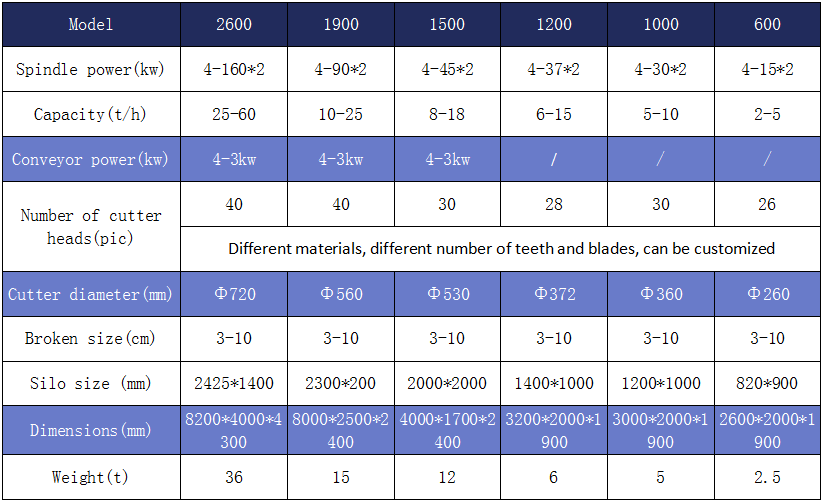 Features:
1.Ultra-low speed, large torque, 5~13 revolutions per minute;
3.Optional electric or hydraulic motor;
4.According to the different nature of materials, customers are free to choose integral shredding blades or assembled detachable blades;
5.The optional hydraulic forced feeding device can shred materials more efficiently and quickly;
6.The double locking structure at both ends of the shaft head ensures the installation position of the blade and prevents axial displacement;
7.Adopts microcomputer (PLC) automatic control, with start, stop, reverse and overload automatic reverse control functions;
8.Feeding test 80~100 hours before leaving the factory to ensure the reliability of the equipment.
Current situation of tire in China:
According to statistics, the annual scrap amount of tires in China is no less than 1.5 million tons, increasing by 10% every year, while the current recovery rate is only 30%. As waste rubber can not be comprehensively utilized, most of them become industrial waste, which not only wastes a lot of available resources, but also causes black pollution, seriously affecting human living environment.
China's annual consumption of rubber ranks first in the world. At the same time, China is also a country with serious shortage of rubber resources.
The annual import of rubber accounts for 60% of the total consumption, and there is no fundamental way to get rid of the status quo in a short period of time.