Introduction
Sawdust machine is a machine and equipment that produces wood, tree technology and other raw materials into wood residue at one time. It is a special supporting facility for edible fungi. According to the size and level of raw materials such as wood, select suitable models and finished wood products. The slag size can be adjusted.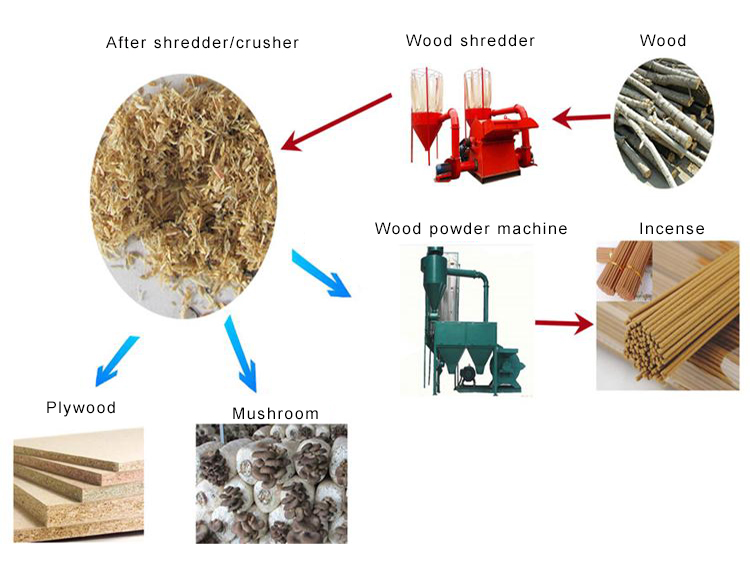 The sawdust machine mainly handles the crushing of soft minerals, brittle materials, tough materials, fibrous materials and other solid materials with a hardness of about 3, and the crushing of materials that are easy to condense into agglomerates. It can be ground into various powdery, granular and fibrous forms of different fineness at one time. The finished product rate is 100% and there is no residue.
The water content of the feed is not limited, and no drying equipment is required.
Application:
wood powder, bamboo powder, cork powder, PVC, tooth material, dyes, leather, mica, refined cotton, marine products, seasonings, feed, rice husk, corn cob, peanut shell, nut shell, grain Chaff, pesticides, charcoal, rigid foam, thin tire cord, etc.