Gold Centrifuge concentrator is a new trend gravity separation equipment, which combines the advantages of other gravity separation equipment.
Gold centrifugal concentrator is an important gravity beneficiation equipment . It is proved by experienced practices that this equipment is high efficient for recovery of alluvial
gold ,
placer gold, rock gold, lode gold and monomeric gold in multi-metal ore.
Widly used for: the recovery of gold, tin, cobalt , copper, Platinum, Palladium, tungsten, lead, manganese, iron, etc. specially for recovery of fine gold which is lost during the operation of hard rocks, to replace
gold amalgamator
, recovery gold from tailings.
Gold Concentrator flow charts in mining , take as an reference:
Gold Concentrator in alluvial placer mining plant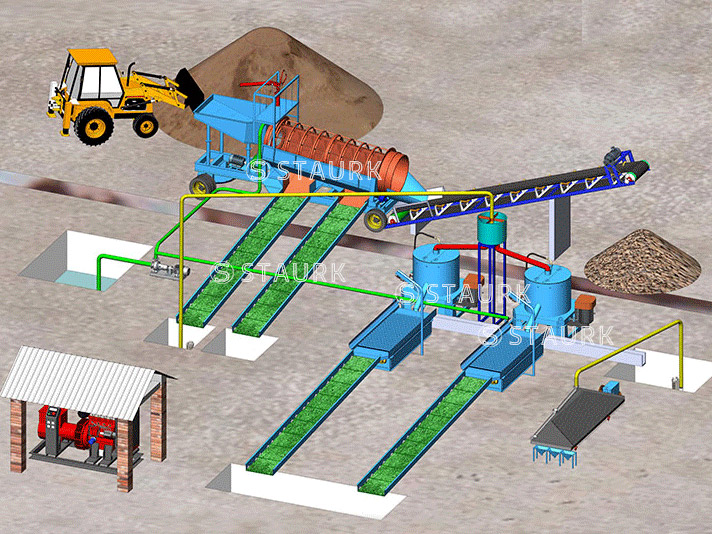 Gold concentrator in stone mining gravity plant