Why choose Centrifuge concentrator ?
Gold Centrifuge concentrator is a new trend gravity separation equipment, which combines the advantages of other gravity separation equipment.
Models: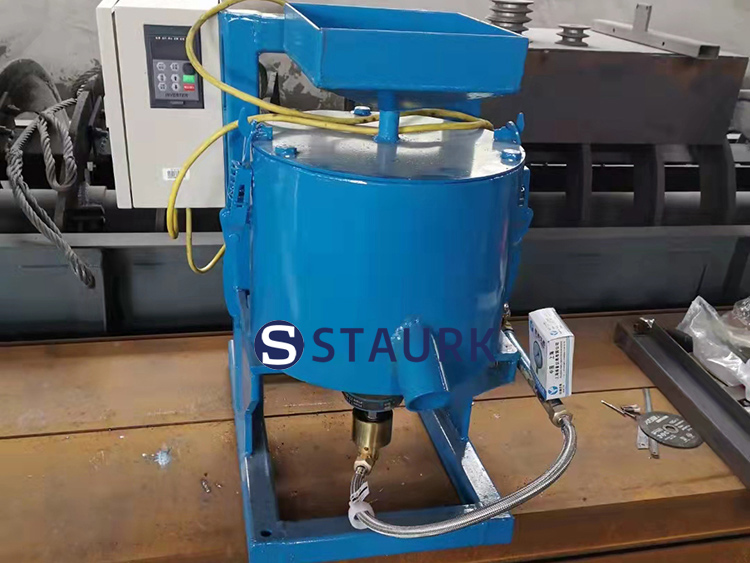 Lab
Gold concentrator for sale
Used in small capacity or laboratory.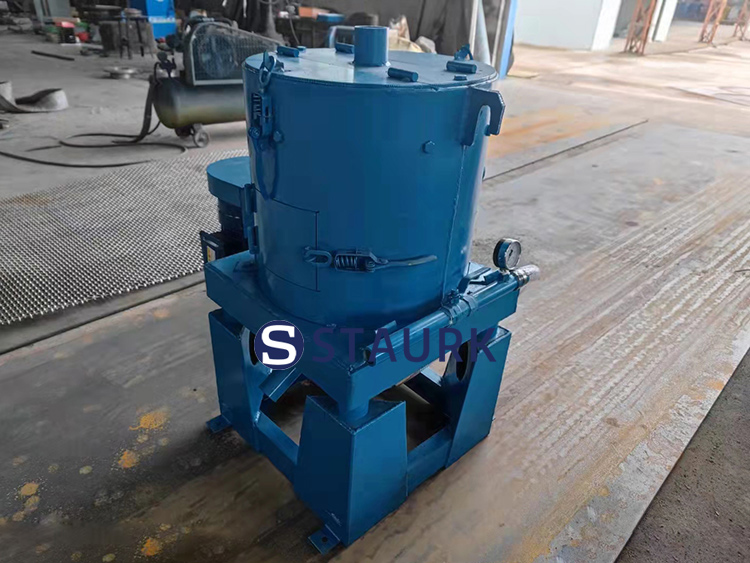 STLB 20 Gold concentrator
Power: 0.75kw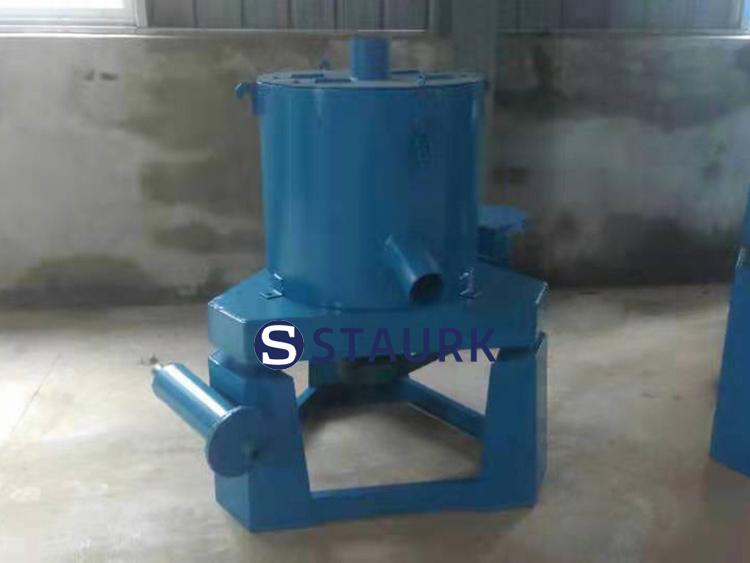 STLB30
Gold concentrator
Power: 1.5kw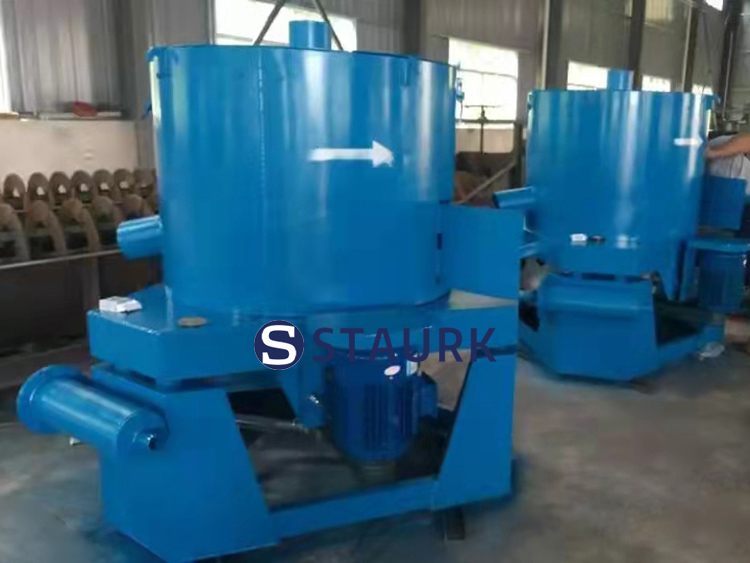 STLB 60
Gold concentrator
Power: 5.5kw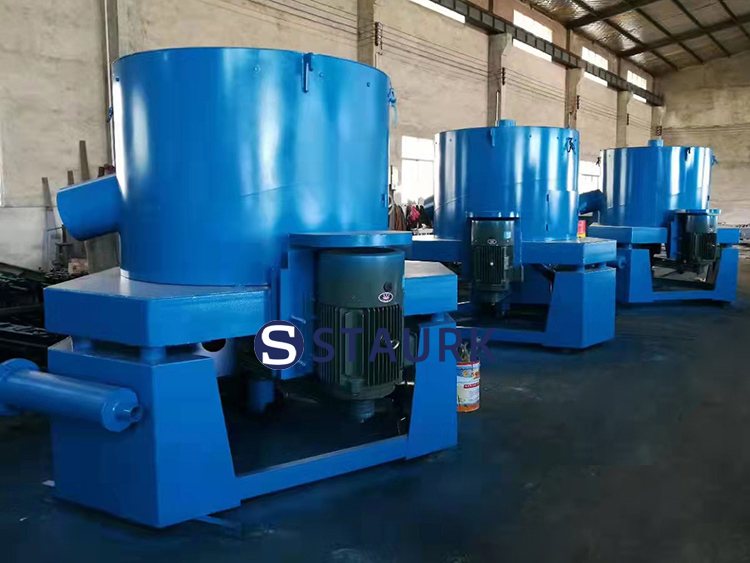 STLB 80
Gold concentrator
Power: 11kw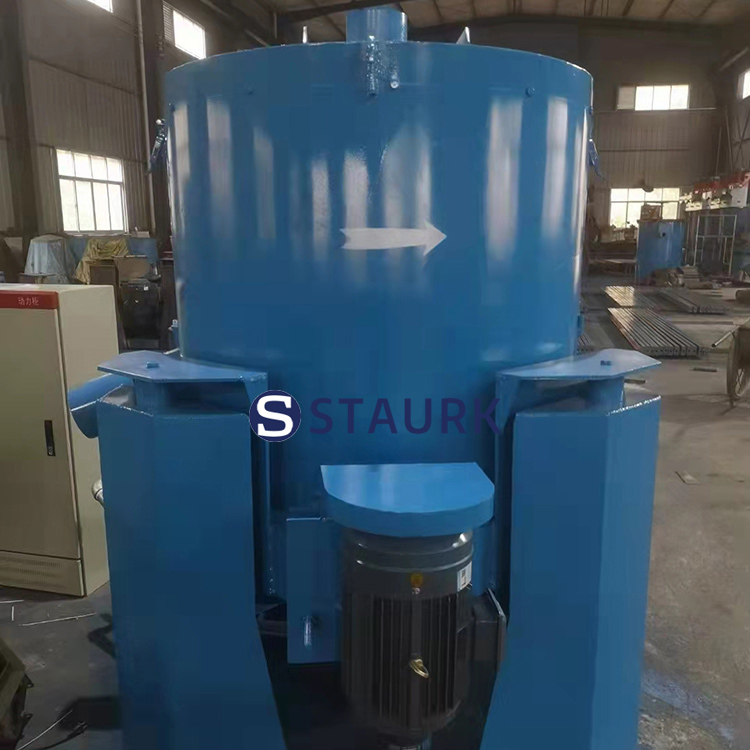 STLB 100
Gold concentrator
Power: 18.5kw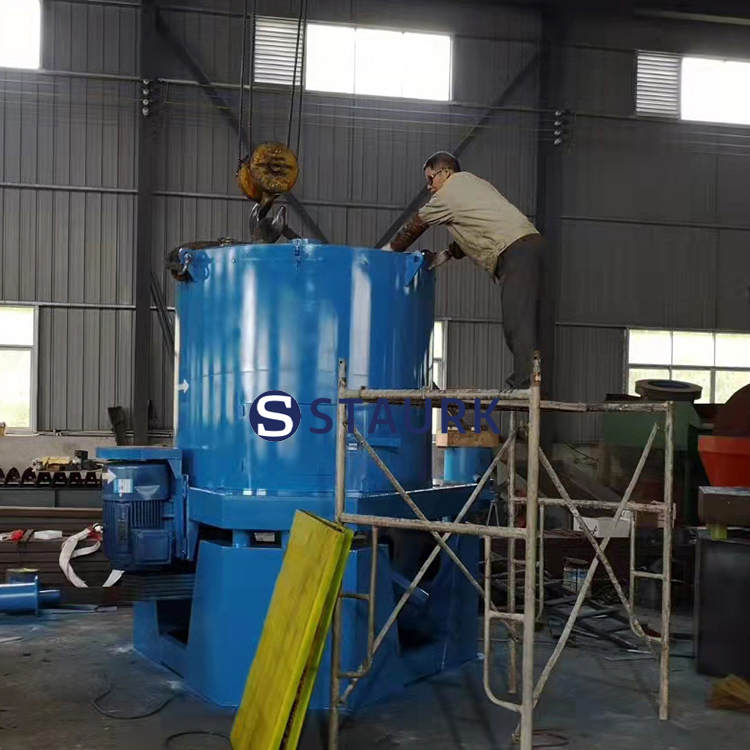 STLB 120
Gold concentrator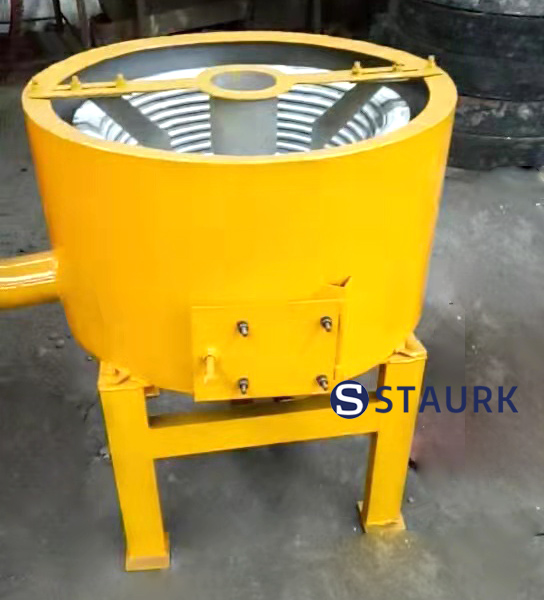 Simple Gold centrifugal concentrator for sale
Describtion
Gold centrifugal concentrator is an important gravity beneficiation equipment . It is proved by experienced practices that this equipment is high efficient for recovery of alluvial
gold ,
placer gold, rock gold, lode gold and monomeric gold in multi-metal ore.
Gold Centrifugal concentrator consist of access door,feeding pipe,drain pan,liner, shell,tailings,disharging mouth,support leg, rack, bear seat, main shaft,rubber seat, spring, motor and belt etc.
1.High recovery rate: Through our test, the recovery rate for placer gold can be 98% or more, for rock gold, the recovery rate could reach 97% when the feeding size is below 0.04mm.
2.High efficiency: STL60 gold panning concentrates machine has a capacity of 10-20TPH, and STL100 gold panning concentrates machine has a capacity of 50-80TPH. Only one machine could give you such a high 3.capacity and high recovery rate. It's the most efficient concentration equipment in our factory.
4.Easy to install: only a small leveled place required. It's a complete machine, before starting it, only need to connect the fluidization water and power.
5.Easy to adjust: there are only 2 factors that will affect the recovery result, they are water pressure and feeding size. By giving proper water pressure and feeding size, you could get the best recovery effect.
6.Easy to operate: after finishing the water pressure and feeding size adjust, what U have to do is to fetch the concentrates every 2-4 hours. (Depending on the grade of the mine)
7.No pollution: this machine only consumes water and electric power, and exhaust tailings and water. Low noise, no chemical agent involved.