XFD I single tank flotation machine
The XFD series single tank flotation machine for laboratory is used for flotation of a small amount of mineral samples in the industrial laboratories of geology, metallurgy, building materials, and chemistry.
Parameter of the XFD flotation machine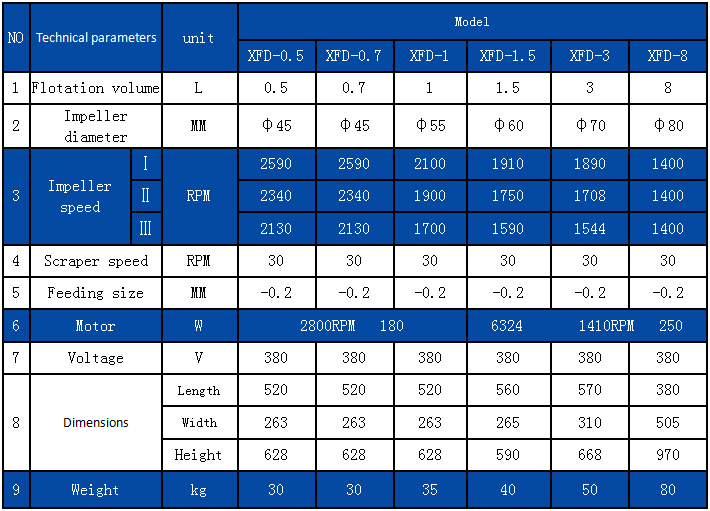 2. Structural features of XFD single tank flotation machine
The XFD series flotation machine consists of the following main components
1 Machine base 2 Pallet 3 Tank body 4 Stirring part 5 Scraper part 6 Spindle part 7 Guard 8 Motor 9 Flow meter 10 Control switch 11 Scraper switch on
All parts are fastened to the body. The main shaft 1 rotates clockwise. The movement is driven by the belt pulley through the belt track. The main shaft pulley and the main shaft can achieve three different speeds. Various speeds and the position of the scraper can be adjusted by the wing nut.