Small Flotation Machine test video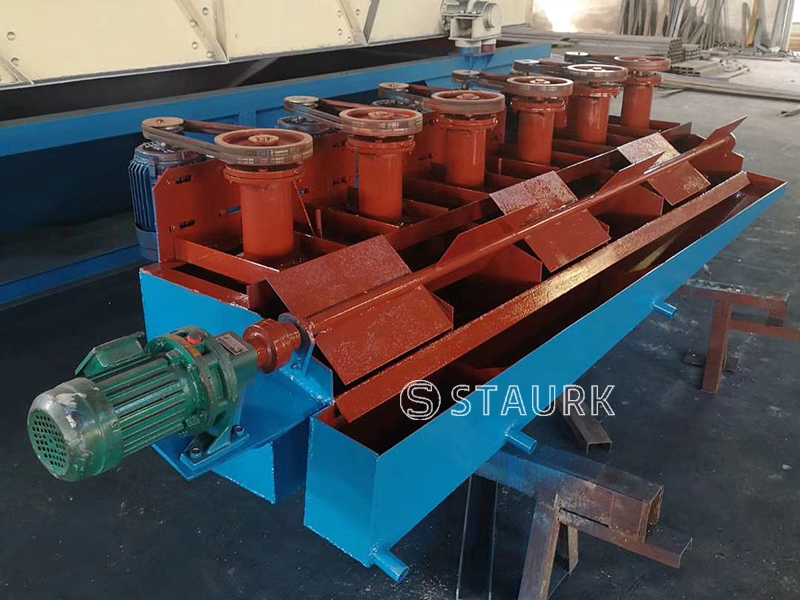 Flotation Machin
e
w
ell pr
epar
ed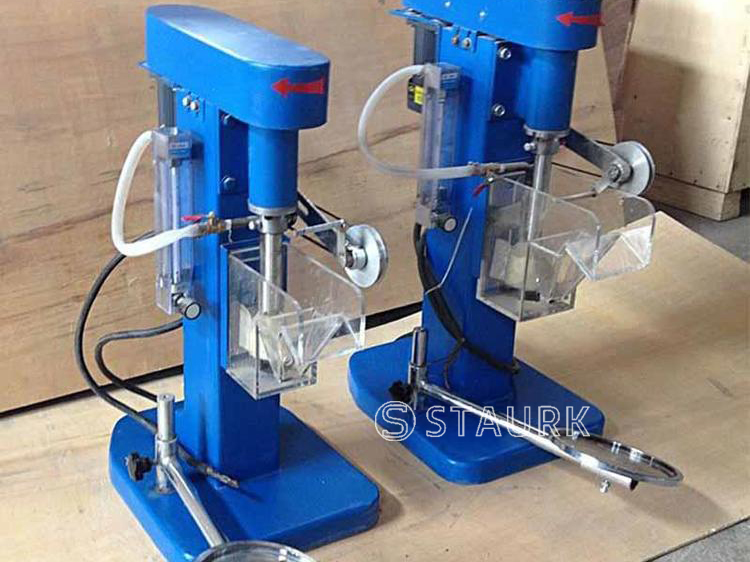 XFD flotation machine for lab
With the development of mining industry, investors present various requirements of the features of flotation machine. Now there are many kinds of flotation machines in staurk, such as agitator flotation machine, pneumatic flotation machine and pneumatic- agitator flotation machine. And different mineral ores have different hydrophilicity, so the final configurations greatly depend on the professional designs.
Application of
Flotation Machine
Flotation machine are mainly used in mineral ore dressing plants, selecting the valuable mine from gangue. It is applicable for the separation of numerous of mineral ores, such as fluorite and talc, gold ore, copper ore, iron ore and zinc ore and so on.
Flotation Machine
drawing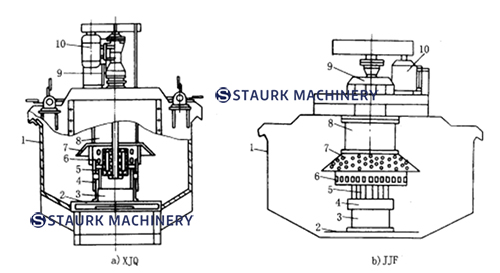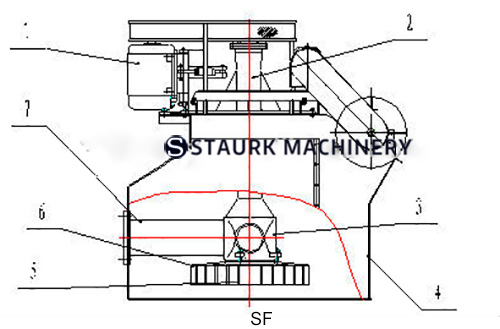 4. Automatic control Easy to adjust
Working principle
The flotation machine is driven by the motor triangle belt to drive the impeller to rotate, which generates a centrifugal effect to form negative pressure. Floating to the surface of ore pulp to form mineralized foam. Adjust the height of the shutter and control the liquid level, so that the useful foam is scraped out by the scraper.
Sludge and reagents are fully mixed and fed into the bottom of the tank of the first chamber of the flotation machine. After the impeller rotates, negative pressure is formed in the wheel cavity, so that the slurry under the tank and in the tank enters through the lower suction port and the upper suction port of the impeller The mixing zone also allows air to enter the mixing zone along the air guide sleeve, where the slurry, air and medicament are mixed.
Under the effect of the centrifugal force of the impeller, the mixed pulp enters the mineralization zone, the air forms bubbles and is crushed, and fully contacts the ore particles to form mineralized bubbles, which are evenly distributed in the tank under the action of the stator and the turbulent plate Cross-section, and move upward into the separation zone, enriched to form a foam layer, discharged by the foam scraping mechanism to form foam.