Clothes shredding machine Application
It is suitable for crushing

all kinds of clothes

:
waste fabrics, machine head materials, all kinds of waste scraps, waste leather, cowhide, fibers, textile , fabric, old shoes, carpets, quilts and all kinds of waste life, office Supplies etc. The output size can be adjusted according to user requirements.
Clothes shredding machine Introduction
Clothes shredder machine includes Double shaft shredder and Single shaft shredder. The double-shaft shredder adopts double-shaft independent drive, so that the material will be pressed correspondingly during production to achieve the automatic feeding function. The unique cutter shaft structure and four-corner rotary cutter can be used in the production process of low speed and high torque. , There will be no winding shaft or jamming of the equipment, thus improving the production efficiency. The equipment is suitable for the crushing of various materials with high toughness and viscosity.
For more introduction click :

Shredder operation manual: How to operate shredder machine daily
Clothes shredding machine video
Clothes shredder machine for sale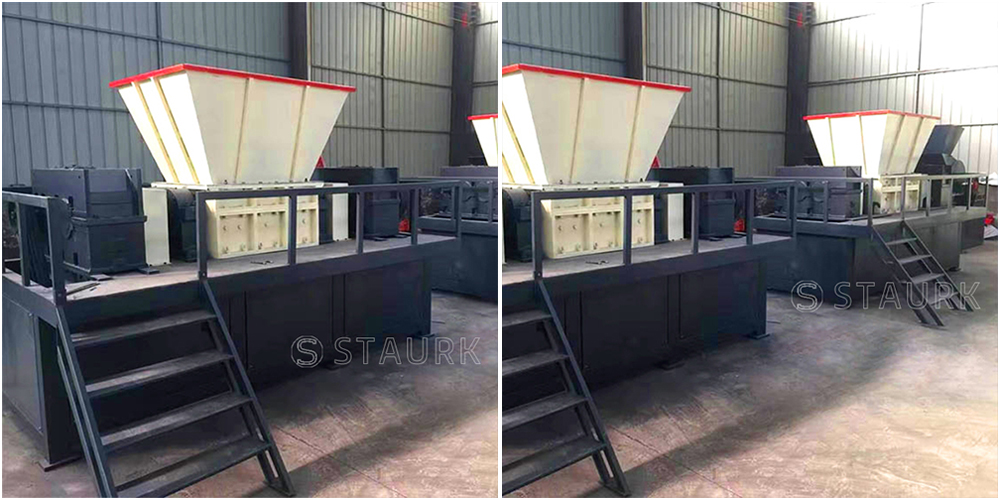 Clothes shredder machine for sale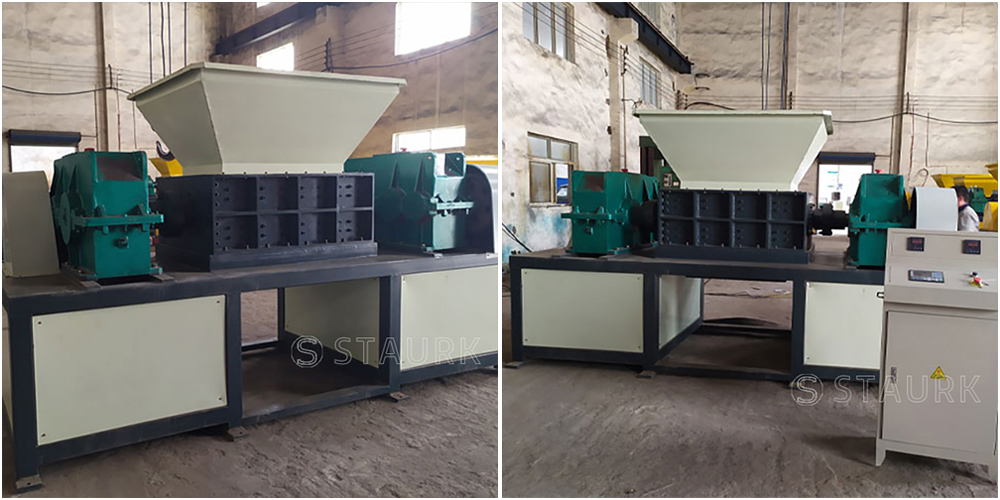 Clothes shredder machine for sale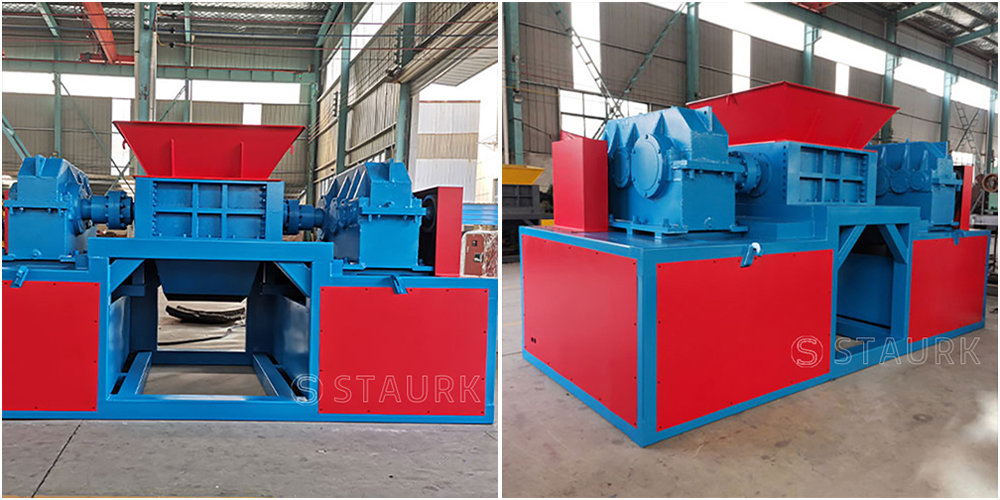 Clothes shredder machine for sale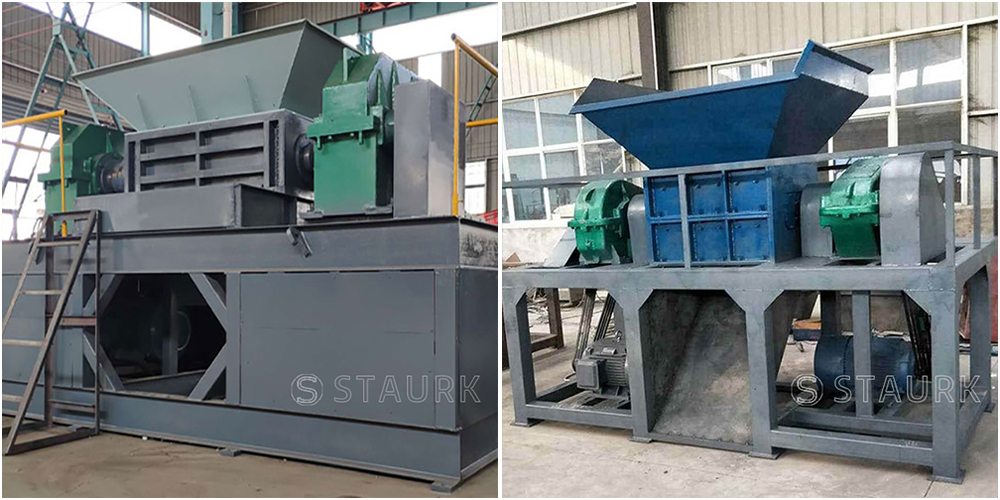 Parameter of the Clothes shredding machine
1.Capacity: As per material; 2. Customization support ; 3.Protection System: PLC,overload protection
Model
Power
Shaft diameter(mm)
Blade diameter(mm)
Blade number
Rotating speed
Dimension(mm)
S-300
3-5.5KW
80
180-250
20-30
12-16
800*480*1300
S-400
3-7.5KW
90
180-250
20-30
12-16
850*500*1300
S-500
4-11KW
100
200-300
20-30
12-16
850*500*1300
S-600
15-22KW
100
250-350
20-30
12-16
1200*600*1550
2S-400
4-7.5KW*2
80
180-250
20-40
10-15
1200*600*1550
2S-500
5.5-11KW*2
90
200-300
25-40
10-15
1550*660*1800
2S-600
11-22KW*2
130
250-350
20-45
10-15
3200*1500*2500
2S-800
22-37KW*2
160
300-400
16-40
10-15
3600*1560*2600
2S-1000
30-45KW*2
180
400-500
25-50
8-14
3800*1650*2600
2S-1200
30-75KW*2
180
400-500
20-60
8-14
4200*1750*2700
2S-1300
30-90KW*2
200
400-500
26-65
8-14
4300*1800*2800
2S-1400
45-90KW*2
220
450-550
20-46
13-16
4600*2200*2800
2S-1500
45-110KW*2
240
450-550
20-50
13-16
4600*2200*2800
Clothes shredder machine Advantages:
1.The blade is made of cold-worked die steel, which has good strength, high toughness and high cutting performance. The blade has four cutting edges, which can be rotated 90° after wear and continue to be used.
2.The external bearing design is waterproof and dustproof, extending the service life of the bearing.
3.Forced hydraulic feeding, stable and adjustable speed, large and uniform propulsion.
4.Hard tooth surface reducer, high transmission efficiency, strong carrying capacity and low noise.