Like

ball mill

,

Rod mill

, the
Raymond mill
is another
machine
made for grinding pow​der.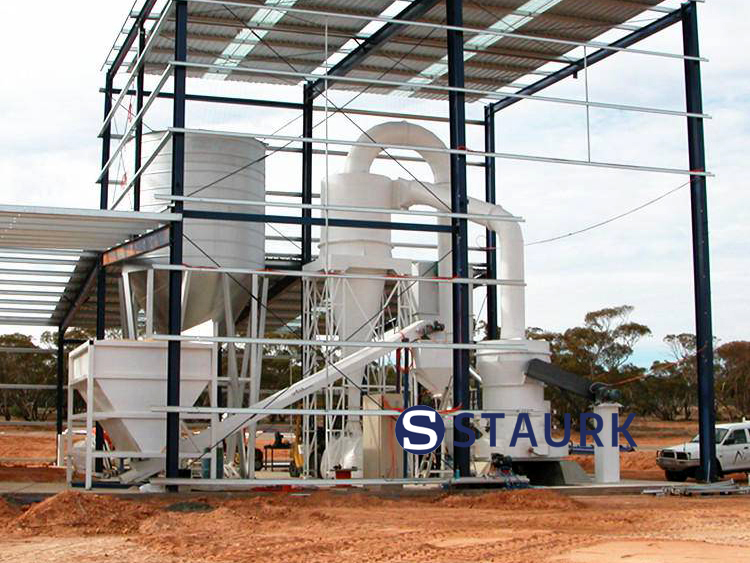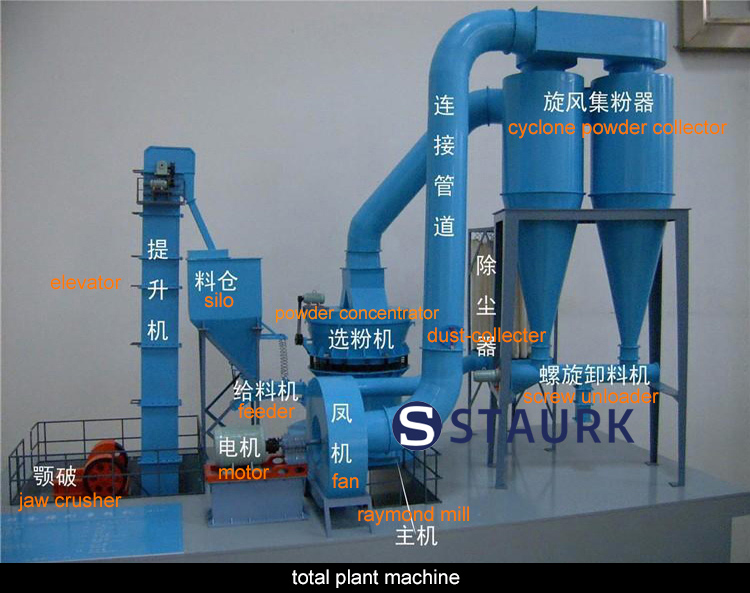 Small raymond mill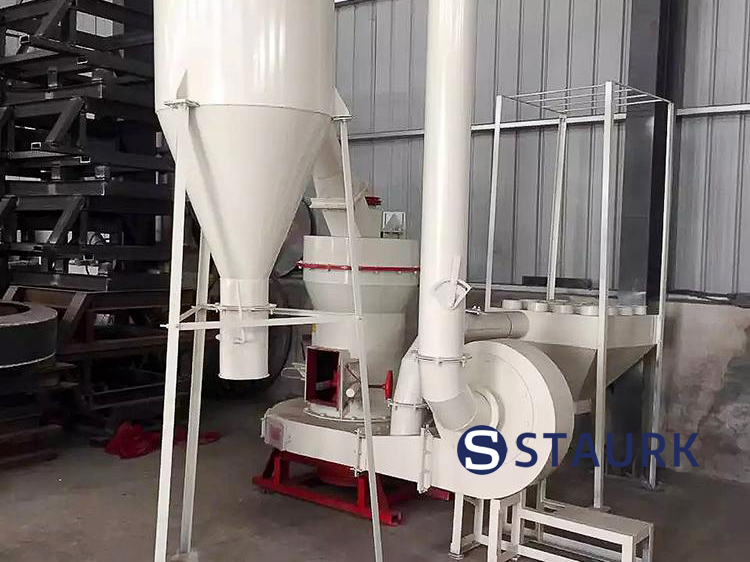 spare parts of raymond mill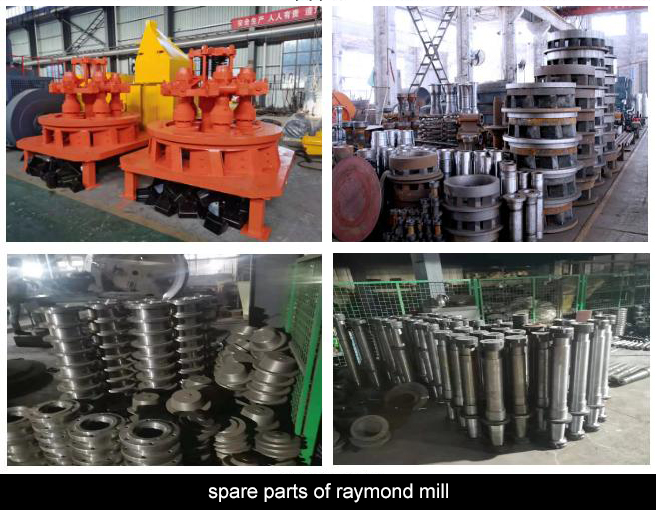 Raymond mill, also known as raymond grinding mill, raymond roller mill and raymond grinder, is suitable for grinding non-flammable and non-explosive materials.The finished powder size can be adjusted between 30 and 425 mesh (0.613mm-0.044mm). We have 3 roller Raymond mill, 4 roller Raymond mill, 5 roller Raymond mill, etc. for choice.
Application
Raymond mill can be used to process more than 280 non-flammable and explosive materials with a Mohs hardness of less than 9.3 and a humidity of less than 6%, such as gypsum, diabase, quartz, bentonite, bauxite, limestone, calcite carbonate,dolomite, barite, talc,medical stone, rock phosphate, iron ore etc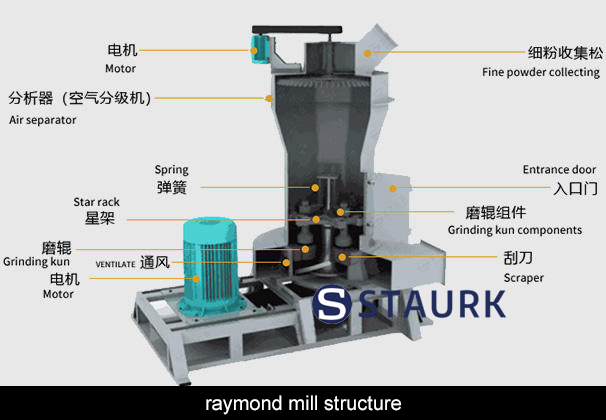 Machine component: Jaw crusher / Hammer crusher,
mainframe, separator, blower, finished powder cyclone collector, bag filter and connecting pipes, etc.
Raymond mill plant
1. Crusher to break large stones into smaller ones;
2. Suitable particles to be transferred to Raymond mill;
3. Finished products, after being ground in the Raymond mill and separated by the classifier. Dust removing system should be equipped, to avoid pollution;
4. Storage of finished products for packaging
Parameter of the Raymond mill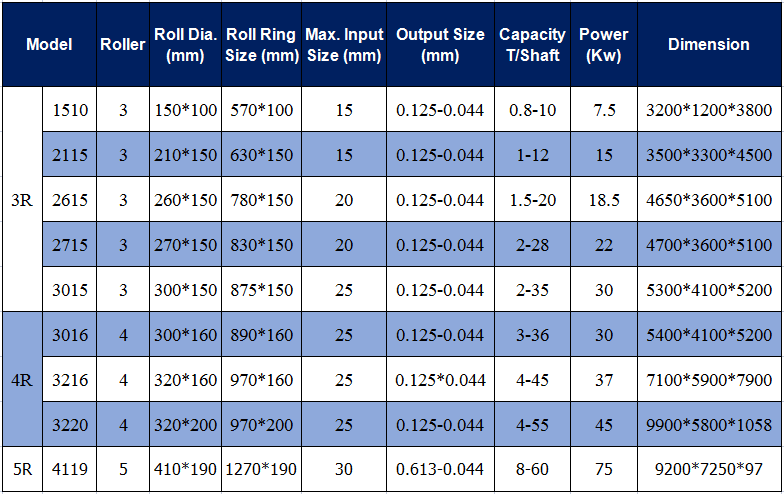 Jaw crusher / Hammer crusher
Vibrating feeder
Used to feed the crushed material into raymond mill evenly
When entering grinding chamber, the raw materials are shoveled up by the shovels and grinded between the rollers and ring
Grinded materials are blown into separator by blower for classification. With the function of impellers in the separator, materials without meeting the requirements of the fineness are fallen into grinding chamber for grinding again; materials meeting the requirements of the fineness are blown into cyclone powder collector with airflow through pipelines for separation and collection.
Dust collector and pipe line
The required fine powder is transported through an air tube to a cyclone collector, separated and collected, and discharged as a finished product.
Features:


1. Exquisite appearance.
2. The whole bevel gear transmission.
3. Internal thin oil lubrication system.
4. curved duct.
5. Curved surface shovel with exchangeable blade.
6. Isolated cyclone collector.
7. No resistance inlet volute (small observation door without vortex).