Q : How to us Wet pan mill in the mine ?
A : In the mining site, we usually put

jaw crusher

or

hammer mill

, wet pan mill , and

shaking table

together ,
to form a plant. below pic is on of the most common plant for gol
d
.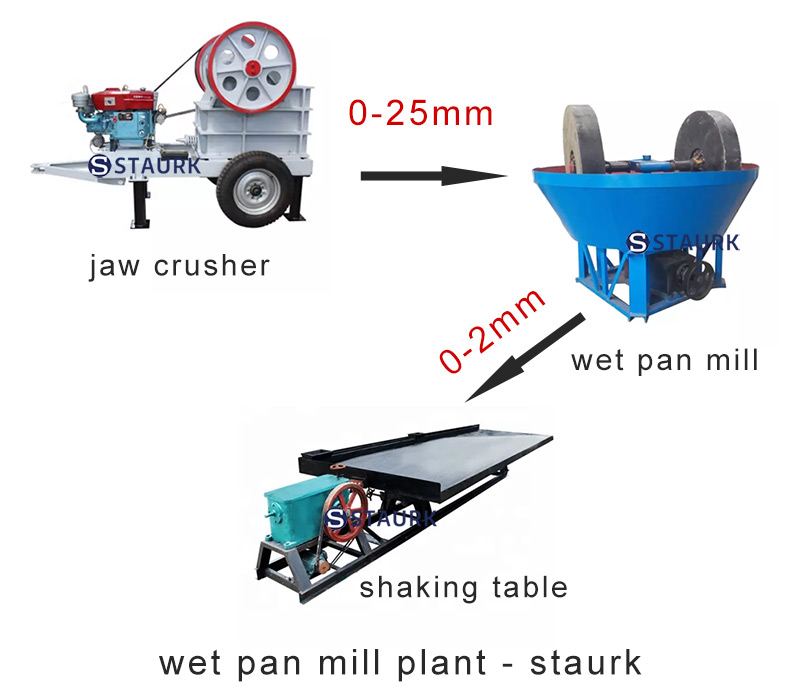 China gold wet pan mill for sale
Wet pan mill is consist of roller and pan as the main working parts of a broken material crushing or mixing equipment. Grinding machine is mainly used for gold, silver, lead, zinc, iron, molybdenum, copper, antimony and other minerals, mines which ball grinding mill can choose, wet grinding machine can be used.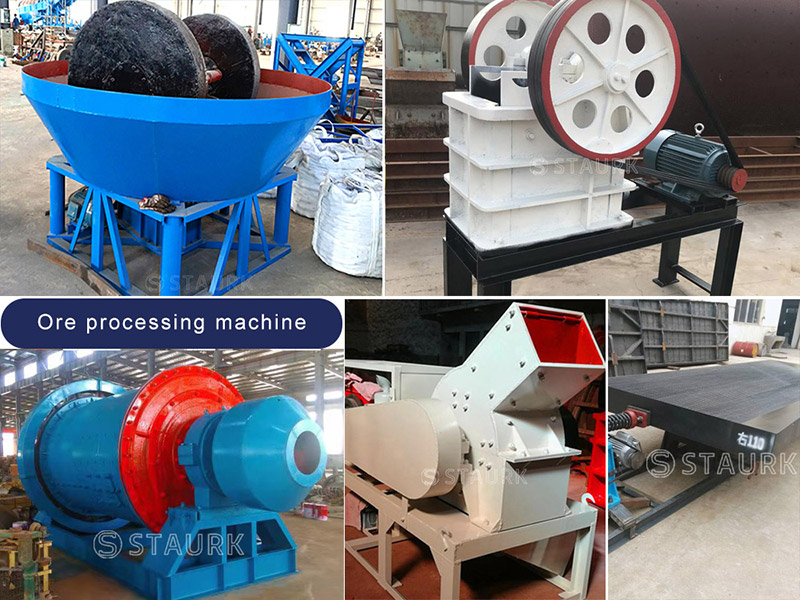 Wet pan mill full name is wet grinding machine,according to the different operating methods, devided into roller gold machine,mixed mercury grinding, grinding machine,electric milling.
For a variety of ferrous metals,non-ferrous metals,non-metallic mineral grinding operations,as well as dilute precious metals,gold and silver grinding,selection,processing operations is the majority of small and medium-sized concentrator milling plant the best first grinding equipment.


Advantages:
1.Small investment,high output.
2.Easy installation and maintenance.
4.The roller is wearproof.
Wet pan mill in gold ore:
Wet Pan Mill is used for grinding gold ore, especially small rock stone with gold, which can grind into 100-150 mesh. Many customers from Africa would like to import wet pan mill because of low cost and high productivity. The most important thing is that our customers can get pure gold directly after wet pan mill, which is suitable for people who want to begin small business.




Parameter of the Wet pan mill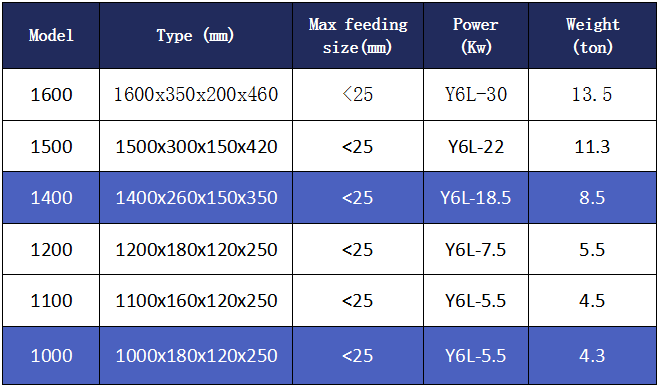 Structure of
wet pan mill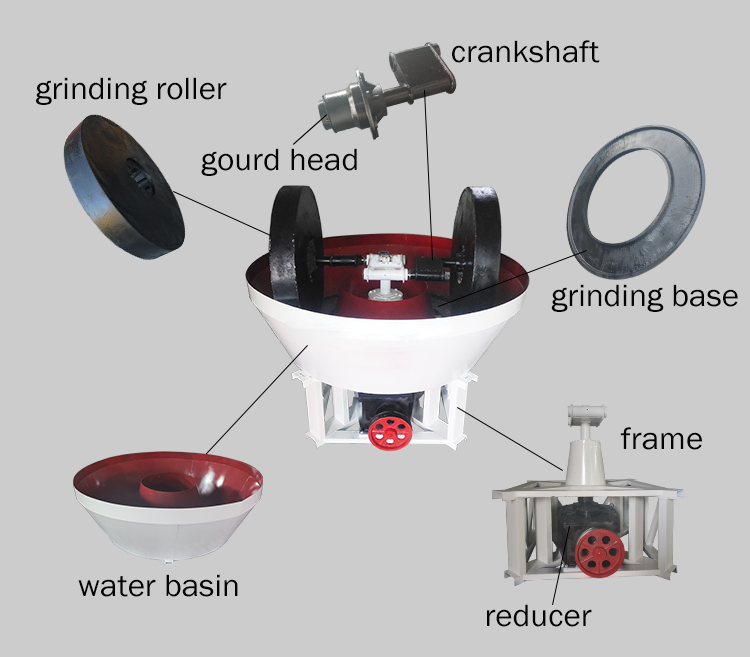 Working principle :
This equipment adopts the working mode of wheel-driven grinding: firstly, the motor drives the power to the reducer, and under the drive of the reducer, the torque is transferred to the horizontal shaft abovethrough the big vertical shaft, and then the torque is transferred to the roller through the pull rod installed on both ends of the horizontal shaft, so that the roller generates driving force and rotates counterclockwise along the horizontal axis.
The roller can rotate around the big vertical axis of the wet roller and rotate around the center axis of the roller.
The added mineral material is crushed thoroughly after repeated extrusion, kneading and grinding by the extrusion pressure brought by the weight of the roller itself and the huge friction generated by the roller during its revolution and rotation.