Henan Staurk Machinery Co,.Ltd, China. We are the rotary dryer manufacturer, Rotary dryer is mainly composed of heat source, feeding device, belt feeder, rotary drum, belt discharger, induced draft fan, dust collector and power distribution cabinet, etc.It can use a variety of heat sources, has the characteristics of strong adaptability, fast drying speed, small footprint, customizable models, and high cost performance.
It can be used for Fullers Earth Clay , Fullers Earth powder, coal, mining, slime, bauxite, kaolin, bentonite, aluminum slag, metal slag, etc.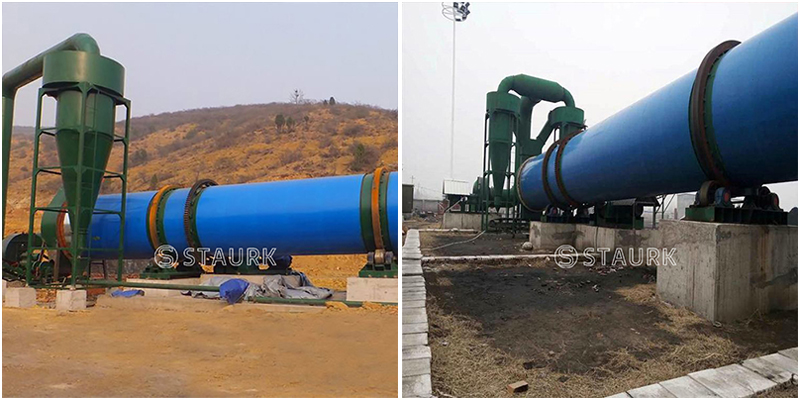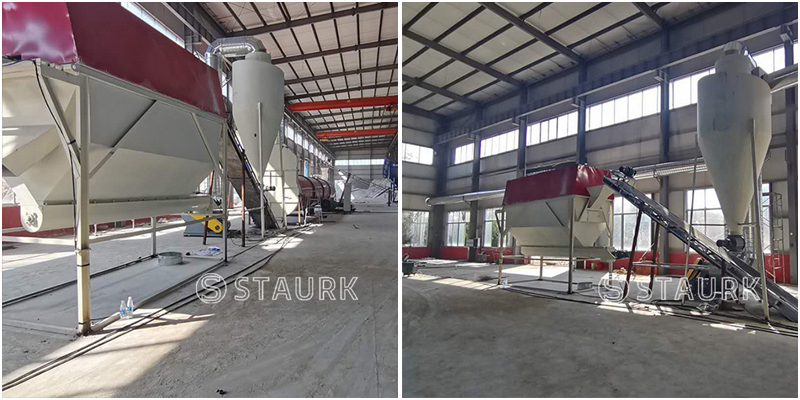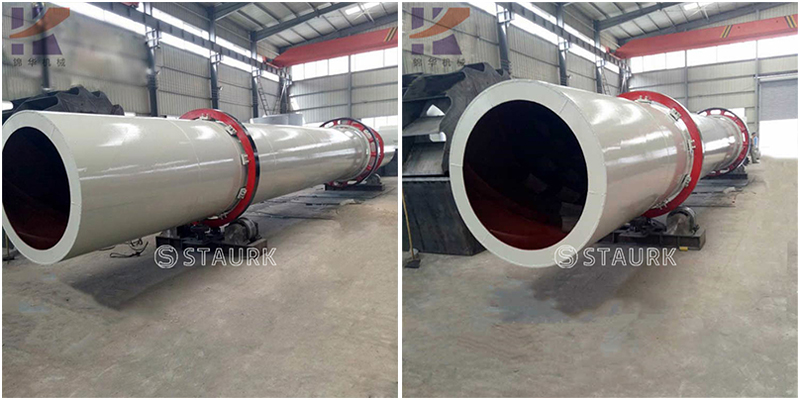 Parameter of the Fuller's Earth rotary dryer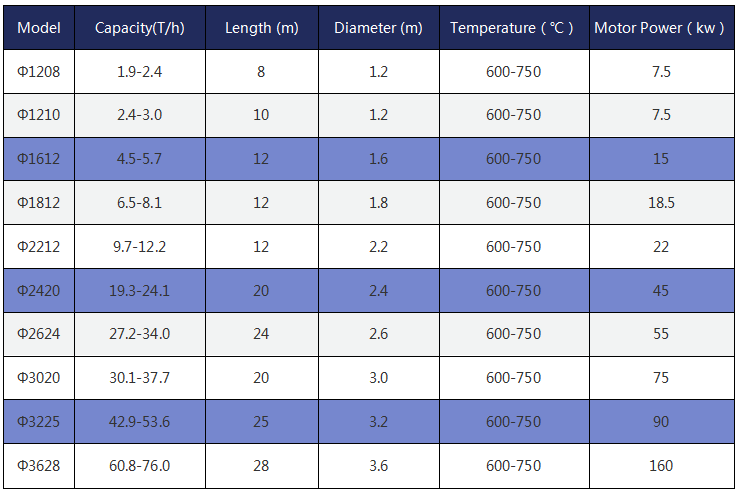 Fuller's earth introduction
Fuller's earth is a fine-grained, naturally produced, high-absorption soil-like substance, which has the ability to absorb impurities or colored substances from fat, oil or oil. Fuller's earth is also called activated clay, activated attapulgite, adsorbed clay, decolorized clay, adsorbent, decolorized clay, etc.
Working principle of fuller's earth rotary dryer
Fuller's earth rotary dryer adopts a new type of lifting plate device,which has multiple functions such as guiding,equalizing,and lifting,which can make the material evenly distributed in the radial section of the dryer,and the material curtain becomes thin,uniform and full Fully contact the hot air flow to achieve the purpose of making full use of heat energy.
Our rotary dryer chooses reasonable operating parameters.
The coal consumption and electricity consumption are generally reduced by more than 10-15%,and the output per unit is increased by more than 10-15%.It has been widely used in cement and mineral processing enterprises.
Maintenances of fuller's earth rotary dryer :
1. The newly installed wheel tyres are prone to loosening and must be checked frequently.
2. On the plane of the bottom frame of the movable device, dust and other objects should be removed to prevent the movable bearing from moving on the bottom frame when the machine encounters unbreakable materials, which may cause serious accidents.
3. Pay attention to whether all parts of the machine work normally.
4. Pay attention to check the degree of wear of easily worn parts, and pay attention to replacing worn parts at any time.
5. If the bearing oil temperature rises, stop the machine immediately and check the cause to eliminate it.
6. The shaft bears the full load of the negative machine, so good lubrication has a great relationship with the bearing life. It directly affects the service life and operation rate of the machine. Therefore, the injected lubricating oil must be clean and the seal must be good. The main oil injection place (1) rotating bearing (2) roll bearing (3) all gears (4) movable bearing and sliding plane.
7. If the rotating gear is running, if there is an impact sound, stop and check it immediately and eliminate it.