Log washer description
The log washer also called stone ore washer, is widely used for washing all kinds of easy-washing and difficult-washing ore stone. If the ore contains more than 20% mud, it will block the crusher and the chute.
The log washer can make the ore with more than 20% mud be stirred and scrubbed, then separate the ore from the mud. The washed ore is discharged from the discharge port, and the muddy water is discharged from the tailing end.
It has the advantages of simple structure, easy installation, easy operation, low power consumption, etc.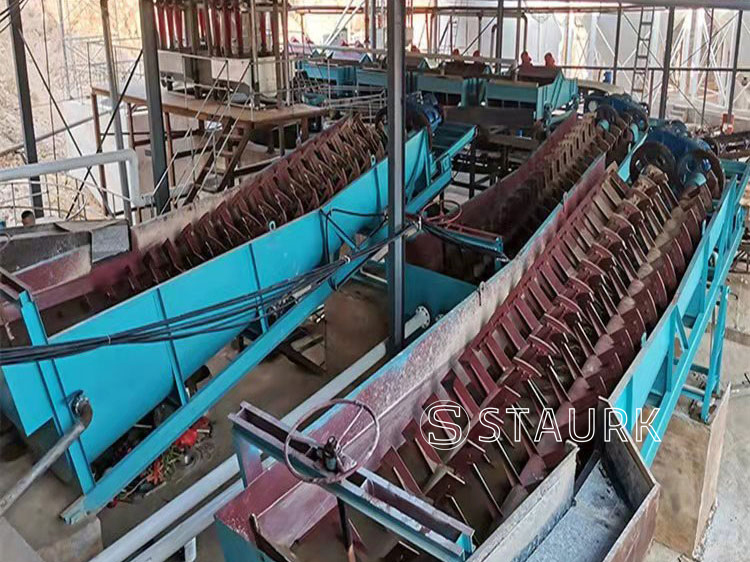 Log washer in the site
Log washer application
The log washer is widely used in ferrous and non-ferrous metallurgical mines, building materials, iron and steel, metallurgy, chemicals, stone etc.
Log washer structure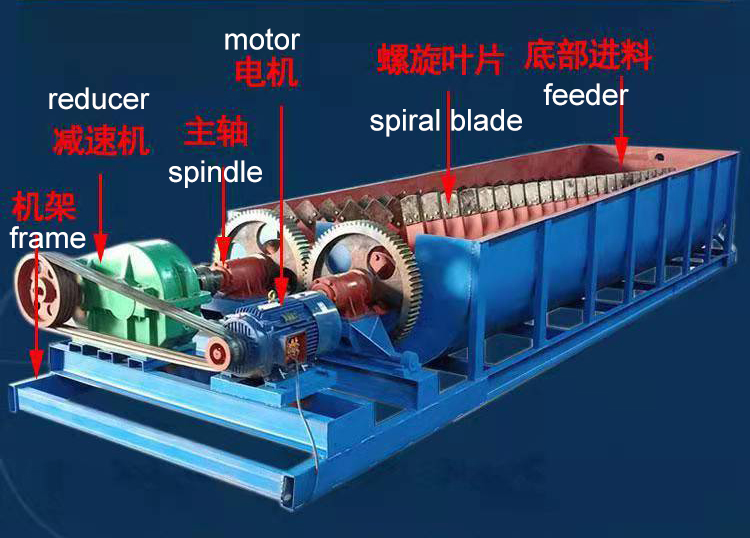 The log washer consists of frame,reducer,spindle,motor,spiral blade,feeder etc.
Log washer video
Log washer drawing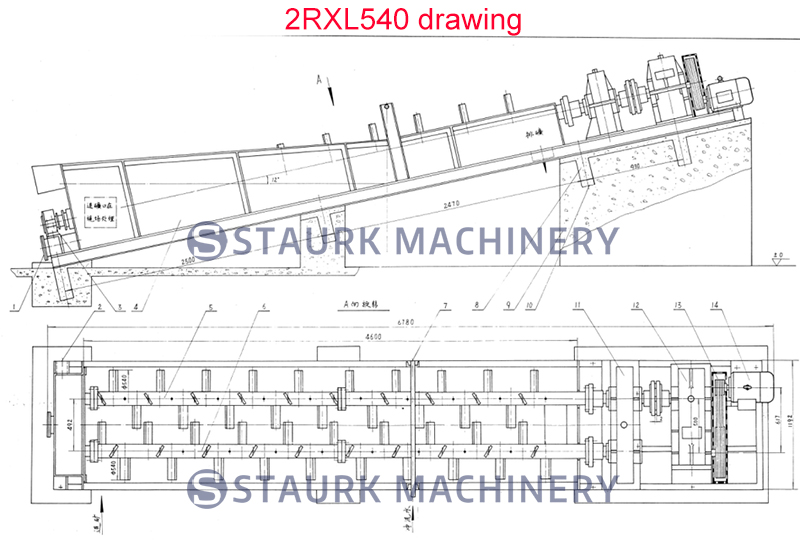 Parameter of the Log washer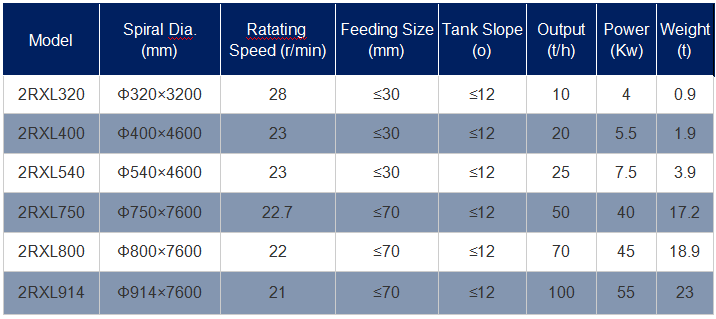 Log washer working principle
The installation angle of the equipment is 10°-14°. When working, the two spiral shafts in the tank rotate in opposite directions.
The material is fed into the middle of the two spiral shafts at about one-third of the distance from the overflow end of the lower part of the tank body.
The tank body is discharged from the front end of the blade through repeated copy-washing, and when discharged, it is washed with water to reach the qualified ore.
The silt washed from the ore flows out through the back of the tank and becomes tailings. It is best to muddy the fed ore through a water pipe to
China log washer stone washing machine for sale
China log washer stone washing machine for sale
Log washer features:
1.Simple structure,Easy to clean and use;
2.New sealing structure and reliable transmission device;
3.The equipment handles a variety of materials and types;
4.High capacity, low power consumption;
5.Easy structure, stable operation.
6.Low consumption of wearing parts, reduce cost
7.Safe and reliable, efficient production