Dewatering Screen is widely applied for dewatering, desliming, deintercalation, which can be used to sand and stone washing plant, coal preparation plant, sludge recycling, mineral processing plant, tailings dry discharge and more.
So it is also called sand dewatering screen, mining dewatering screen, coal slime dewatering screen, tailings dewatering screen, high frequency dewatering screen etc.
Application
Dewatering Screen can be used for: dewatering tailings Tailings, sewage, coal slime, mining, washed sand, mud treatment, soil repaire, fine sand etc.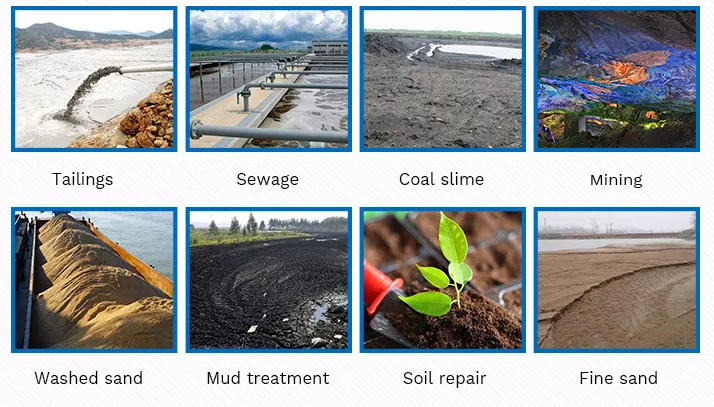 To wash sand with water, the sand dewatering screen
is often used in

sand washing machine plant
and
wet sand production line
, or be used alone.
After the sand washing machine and dewatering screen plant , which usually can achieve a reasonable particle size ratio and reduce the mud content to less than 0.7%.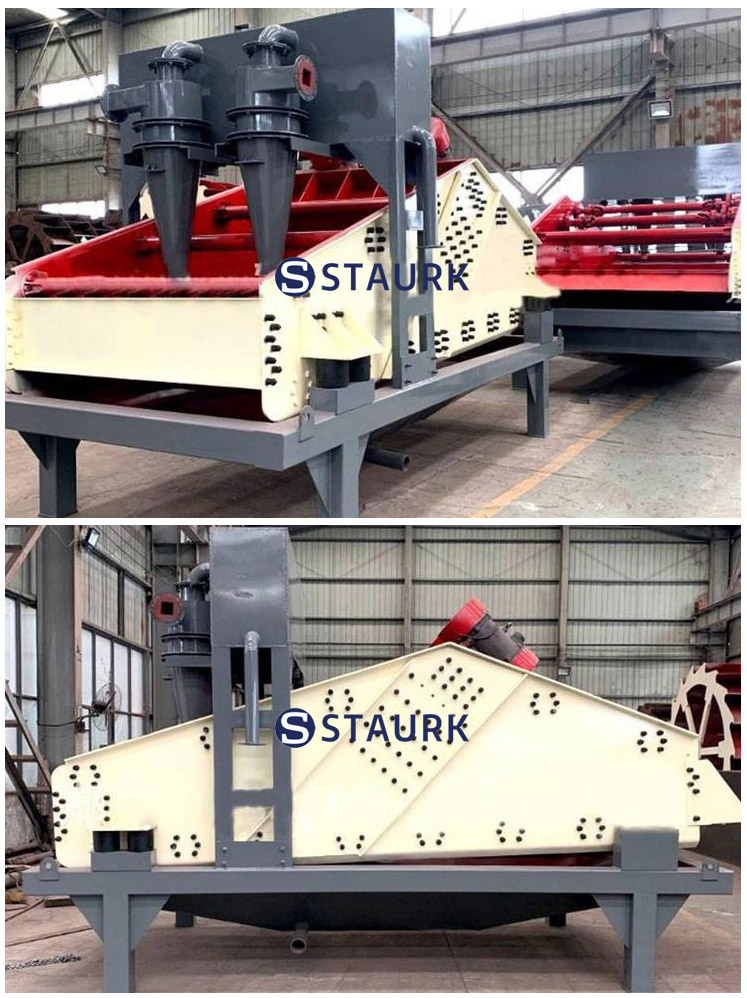 Tailings Dewatering Screen
Widely used in tailings dry discharge and tailings dewatering compared with

mining thickener

etc.
Especially suitable for fine-grained minerals, usually working together an hydrocyclone ,as a tailings dry discharge recovery system plant machine.
High frequency dewatering screen
It is suitable for high-frequency and high-vibration-strength material.
The dewatering screen can make waste materials into environmentally friendly things, and be reused.
Coal slime Dewatering Screen
It can be used to recover coal slime with a particle size of less than 9mm. It is a special equipment for coal , coarse and other fine materials.
The screen or sieves of Dewatering screen machine
Polyurethane screen panel is made of polyurethane materials. It mainly used for miningmineral processing, grading, dehydration and other screening machines replace metal sieve (mesh) of a new product. Mainly used in coal, iron ore, copper, gold and other ores grading, screening, dewatering and other places. It can separate and screen almost all of materials from coarse stones to fine materials and ideal for both dry and wet materials.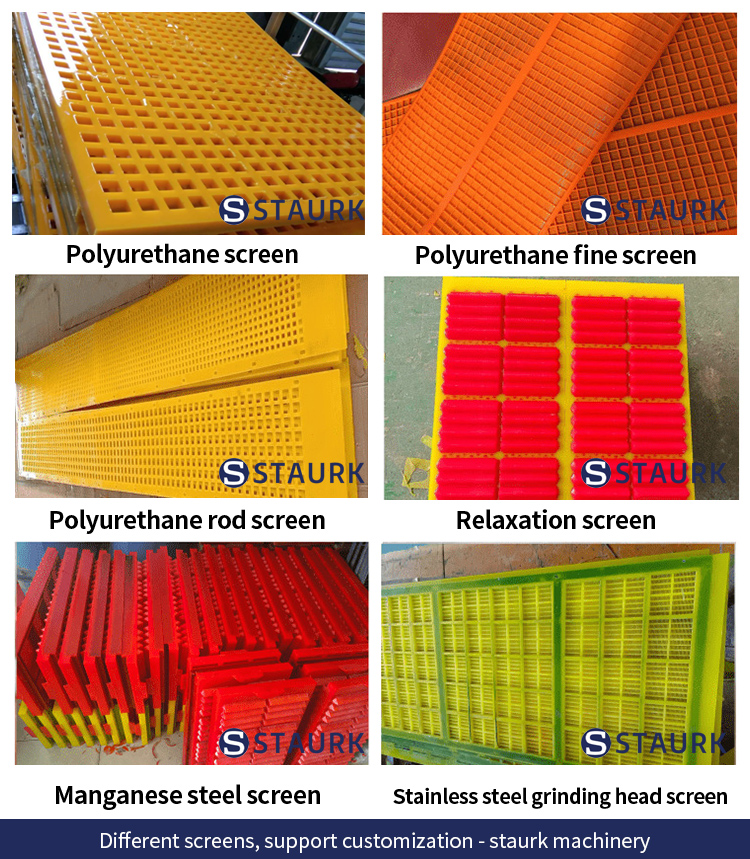 Wear-resistant sieve plates of various ordinary vibrating screens, circular vibrating screens, linear vibrating screens, bar wire screens, relaxation screens, sintered cold ore screens, etc.