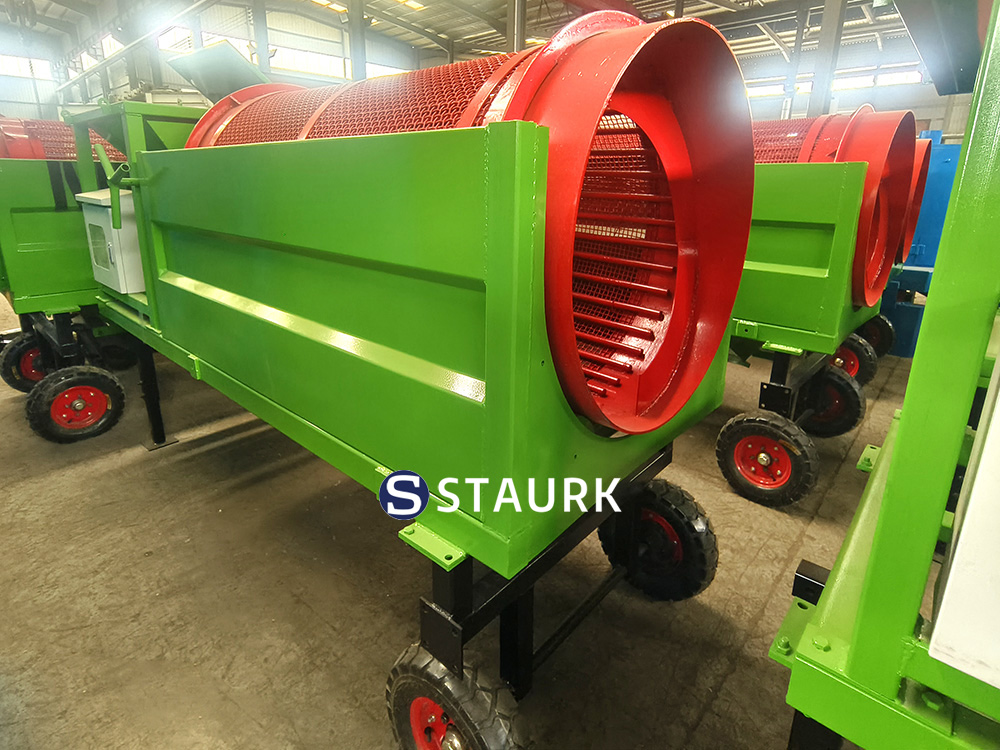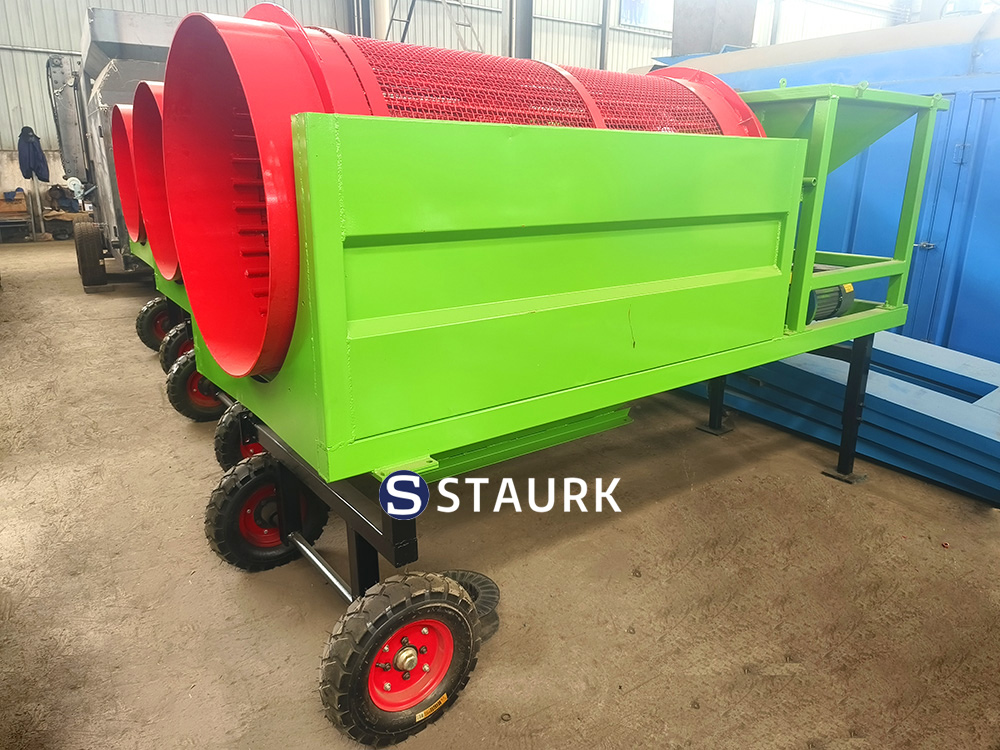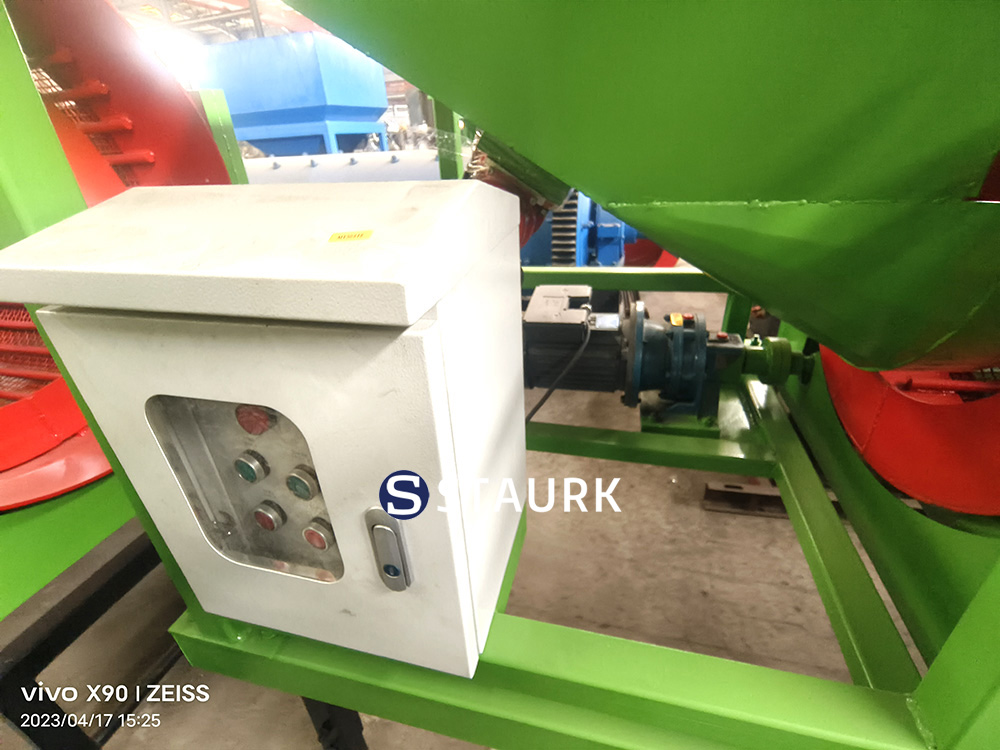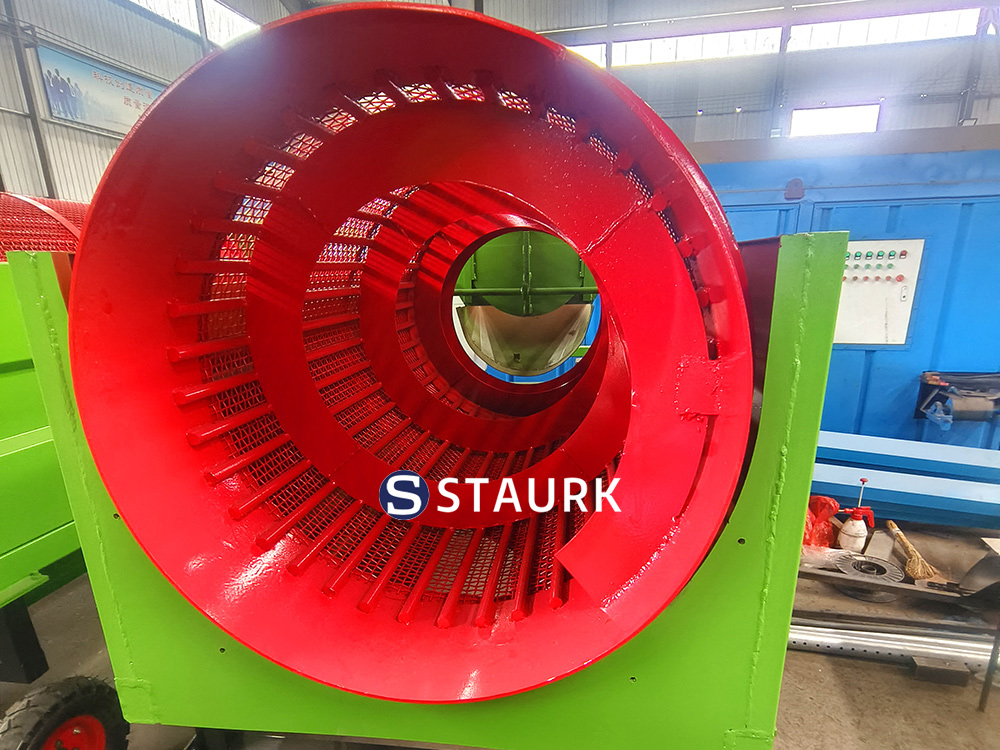 Firewood tumbler for sale China wood chips trommel screener
Origin : China

Power:3kw, support customized

Feeding size:≤ 400 mm, support customized

Models : FTS1230, support customized

Specification : Diameter 1200mm, length 3000mm, 60m³/h

Application:It is suitable for sorting and screening firewood, wood chips, sawdust,soil,coal,river sand,refractory materials,chemiacal,etc
Firewood trommel screen also called firewood tumbler , is suitable for particle classification process in various industries.

Application
It is suitable for sorting and screening firewood, wood chips, sawdust,soil,coal,river sand,refractory materials,chemiacal,etc
Structure
The barrel of the drum screen is made of wire mesh or steel plate punched holes.
The barrel can rotate around a horizontal axis or a slightly inclined axis.
The drum is rotated by a motor through a chain, gear or friction device.
This new type of drum sieve utilizes the angle to make the material pass through the sieve and move forward in the sieve barrel.
The material is brought to a certain height in the cylinder and then falls, which is beneficial to improve the screening efficiency.
Trommel screen can also effectively prevent clogging.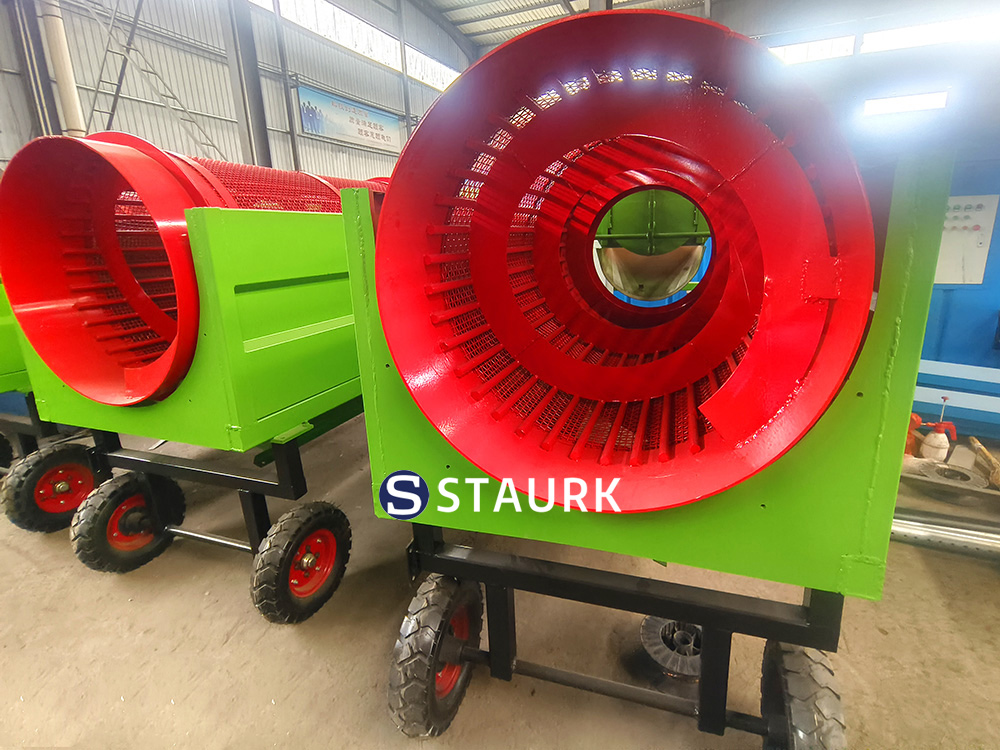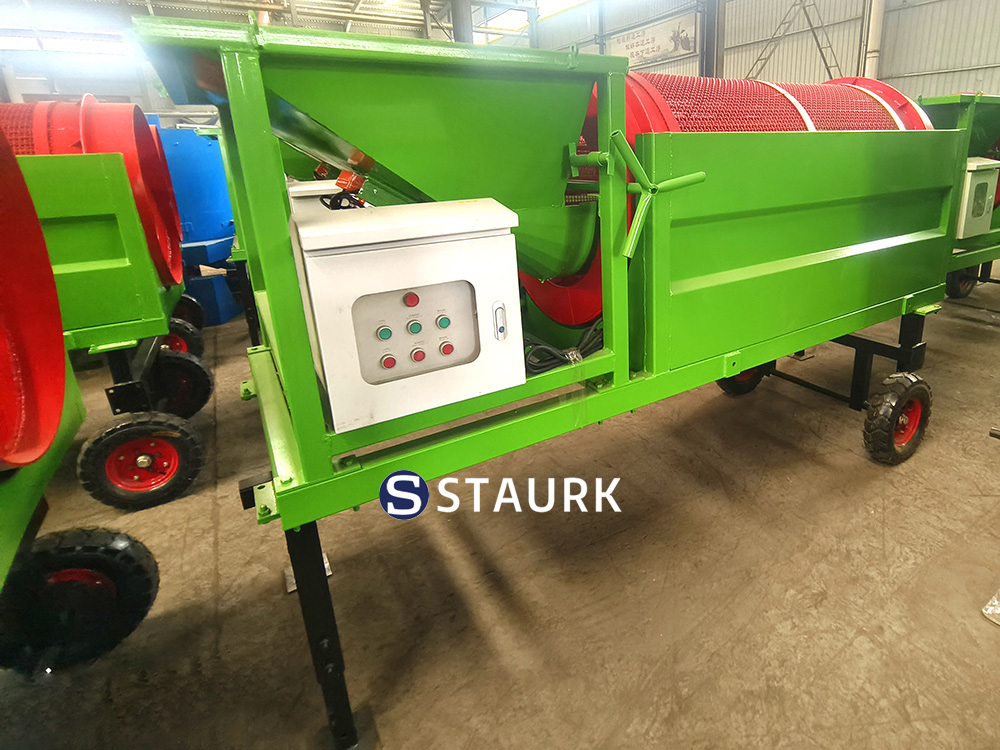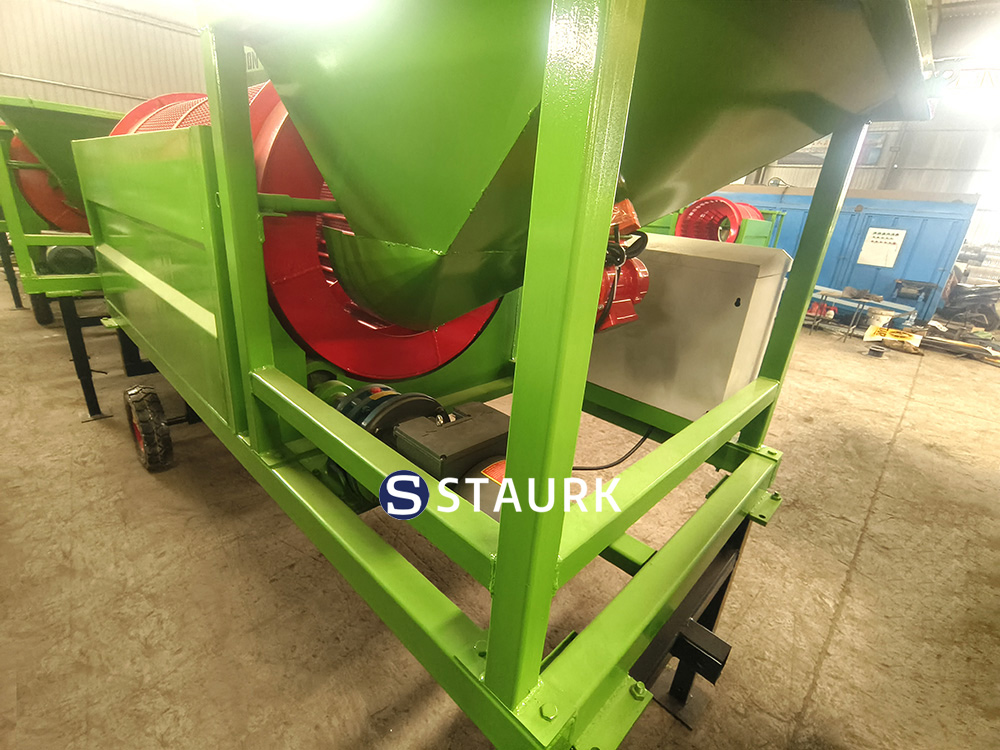 Parameter of the Firewood tumbler
Model
Capacity
(m3/h)
Power
(kw)
Diameter
(mm)
Length
(mm)
Discharge
(mm)
Input
(mm)
Dimension
(mm)
FTS1230
60
3.0
1200
3000
0-100
≤300
5613*1940*2390
Features
1. Adopting the principle of rolling conveying, the friction coefficient is small, the wear is light, and the mesh hole is not easy to block.
2. The roller support adopts the integral through-shaft structure, which runs smoothly, does not vibrate, and has low noise.
3. The internal drum screen accessories adopt split design, the structure is simple, and the replacement and repair are quick and convenient.
4. The drum body adopts an effective full sealing structure, which does not dust or pollute.
5. Safe and reliable operation, adopting deceleration transmission, high transmission efficiency, low power distribution, low energy consumption and obvious energy saving effect.
6. Different screen materials can be used according to customer requirements, mesh size, high screening efficiency, long service life and low maintenance cost.