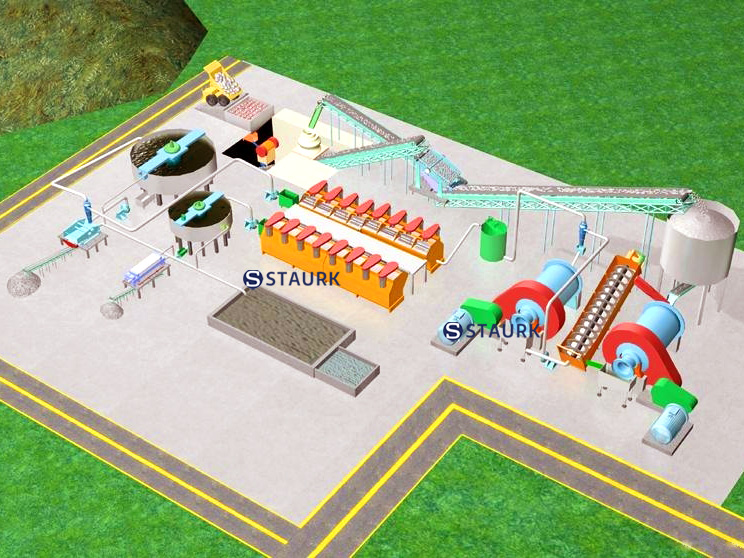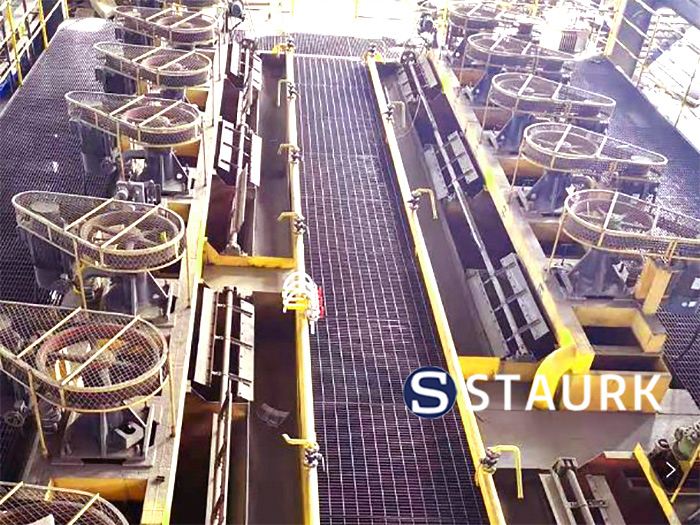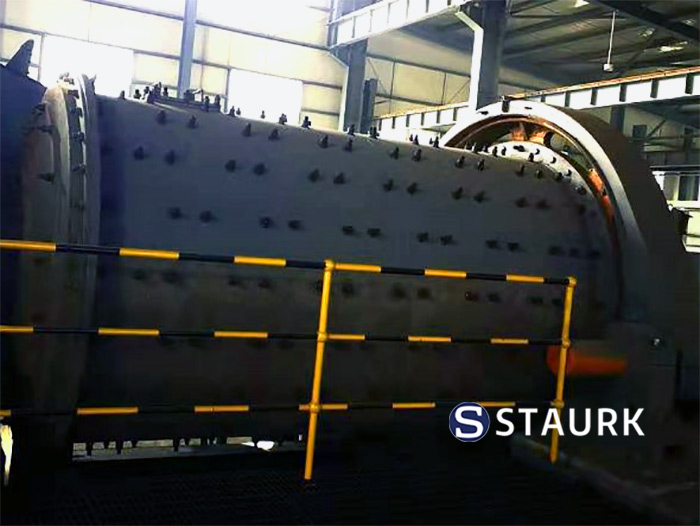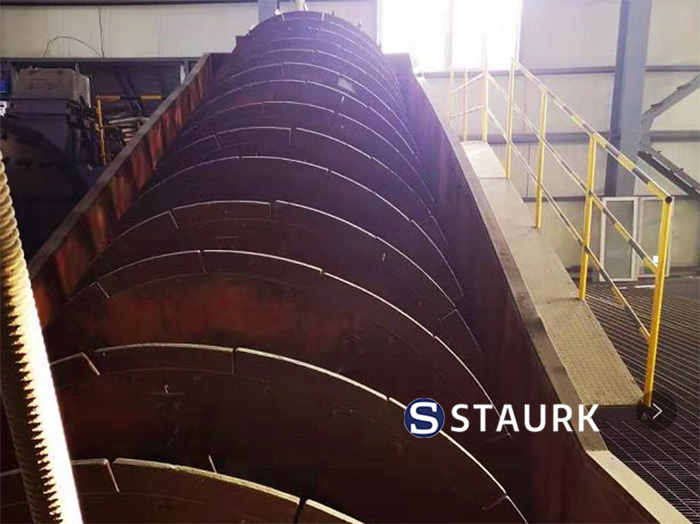 Gold ore flotation process plant machine line high recovery rate | China staurk
Origin: China

Capacity:20 - 3000 ton per day

Method:flotation , gravity - flotation , flotation - cil combined process plant

Advantages: high recovery rate

Environment friendly

Used for: widely used in all kinds of gold ore,especially rock gold mine
Application:of gold ore flotation
Widely used in stone gold such as Sulfide gold quartz vein ore, polymetallic gold sulfide ore, graphite gold ore and sometimes for alluvial gold mine.
Types of gold flotation process
Single flotation, flotation gravity separation, flotation - CIL , flotation - CIP etc and single flotation and flotation - gravity are most popular.
Flow chart of gold flotation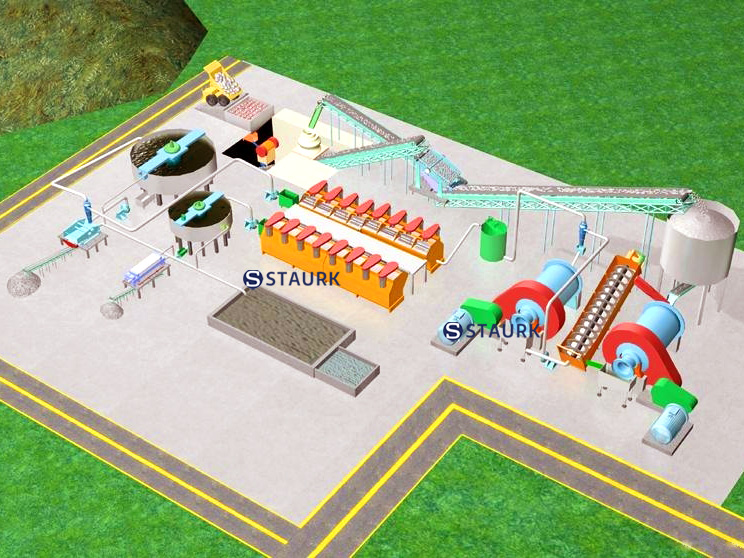 1. Crushing and grinding
First, the ore is crushed into small particles by
jaw crusher
, cone crusher and counter
roll crusher
, and then it is grinded by
ball mill
, usually - 75 μ M 60% - 70% gold can be fully dissociated,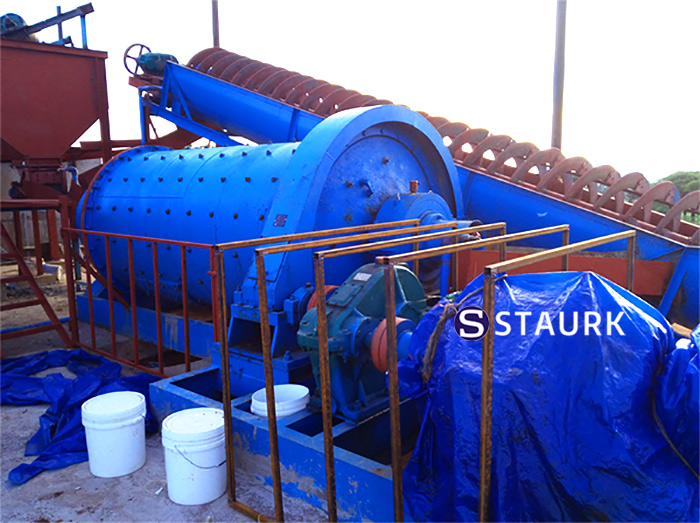 gold ball mill and spiral classifier
2. Mixing and dosing
In the
mining agitation tank
, adjust the pulp concentration to meet the flotation requirements, and add the required flotation reagents to improve efficiency.

3. Flotation separation
The pulp is aerated in the
flotation machine
to complete the separation of gold ore and obtain qualified gold concentrate.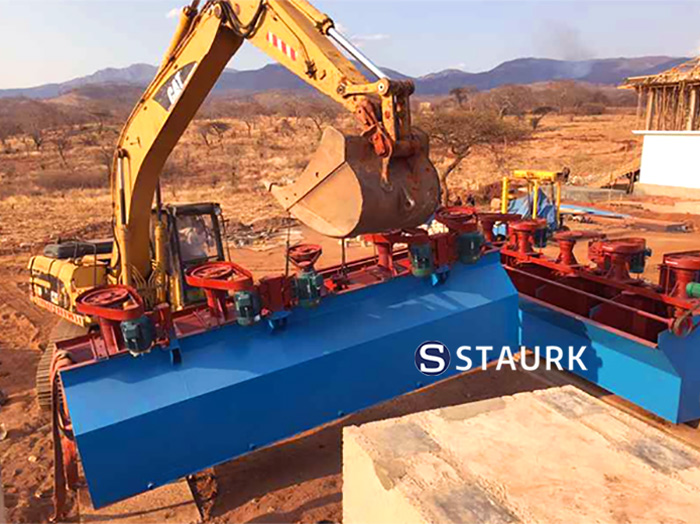 Gold flotation machine
4. Tailings treatment
Tailings are dewatered by
mining thickener
, dewatering screen, cyclone and filter press to meet environmental requirements and then discharged.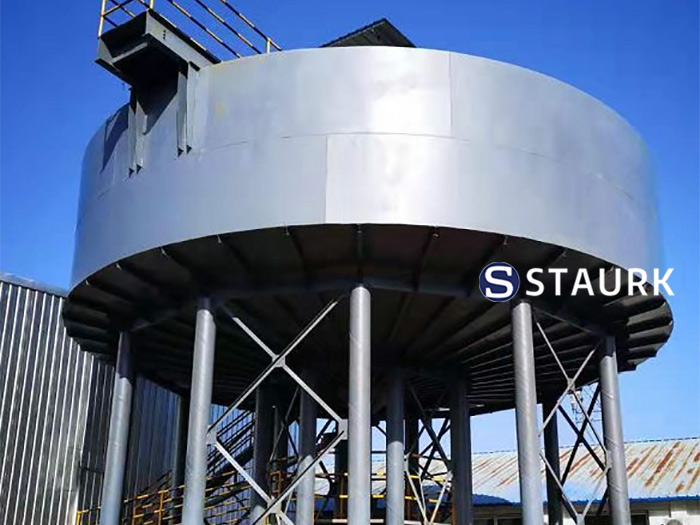 Mining thickener
Gold ore flotation machine
Parameter of the Gold ore flotation machine
Gold flotation processing machine
(

Take as a reference,for more paraters please contact with us

)
300 ton per day gold flotation machine:

| Equipment | Specification | QTY | Power |
| --- | --- | --- | --- |
| Jaw Crusher | PEF 500x750 | 1 | 55 |
| Fine Jaw Crusher | PEX 250x1200 | 2 | 45 |
| Swaying feeder | BK600x600 | 1 | 1.5 |
| ball mill | MQY 1800X5700 | 1 | 180 |
| Spiral classifier | FLG-2000 | 1 | 18.5+3 |
| Agitation tank | XB 2000x2000 | 1 | 5.5 |
| Flotation machine | BF-4 | 15 | 15X1.2 |
| Belt conveyor | B500 | / | / |