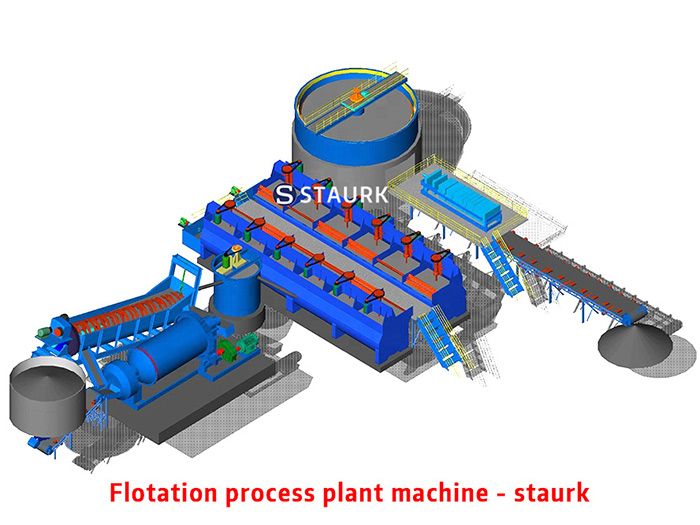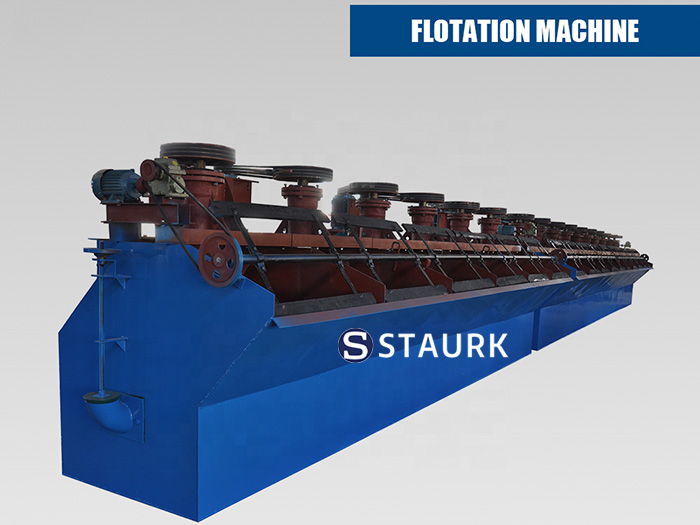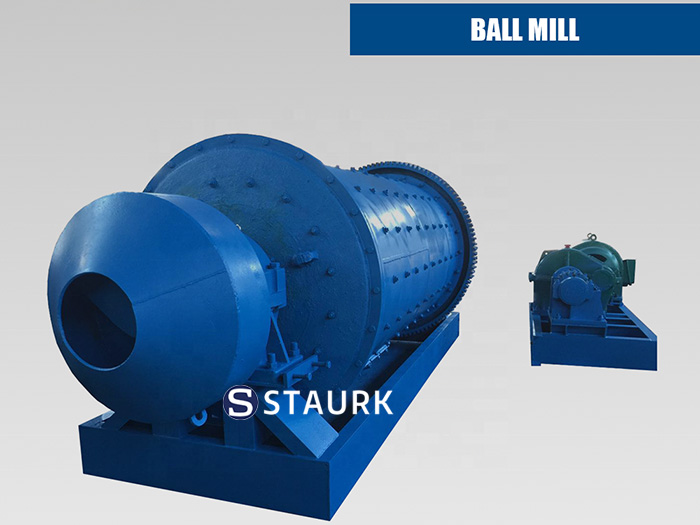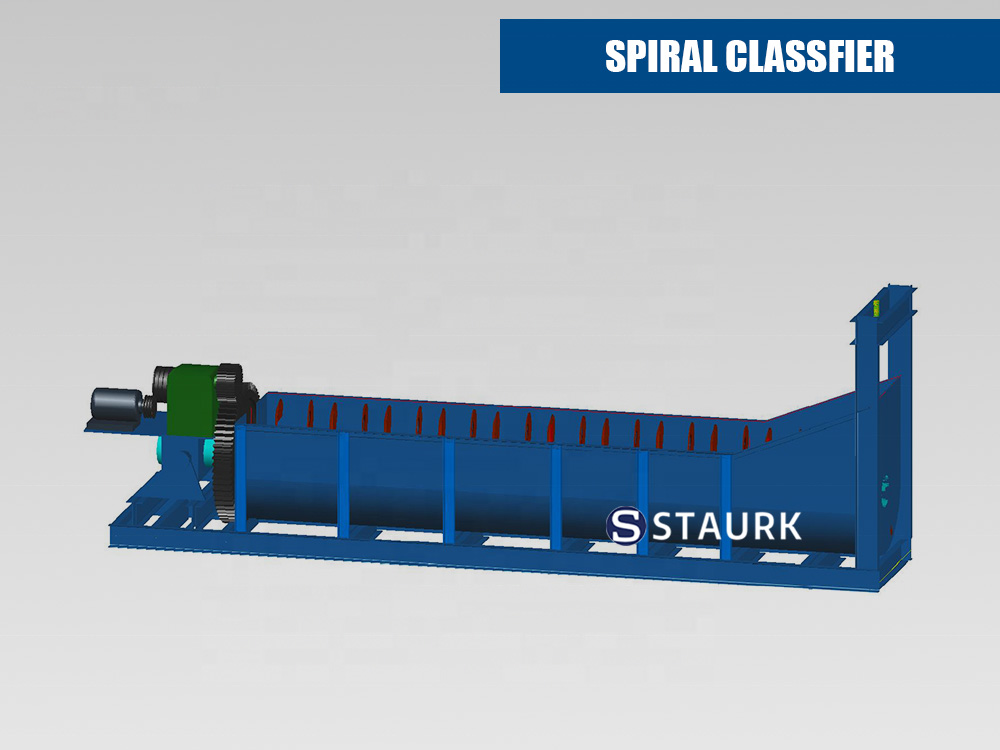 Lithium ore flotation processing plant machine Li line China staurk
Origin : China

Capacity:1 - 150 ton per hour

Method:flotation , gravity - flotation , etc

Advantages 1 : high recovery rate & most popular

Advantages 2: Environment friendly

Used for: widely used in all kinds of lithium ore,such as Spodumene, feldspar, lepidolite etc
Lithium ore process plant & method
Flotation and manual separation are the main methods for separating spodumene.
Other methods such as hot cracking, magnetic separation and gravity separation play an auxiliary and secondary role in the production of spodumene concentrate.
Application of Lithium process plant
widely used in all kinds of lithium ore,such as Spodumene, feldspar, lepidolite etc
Flow chart of li flotation machine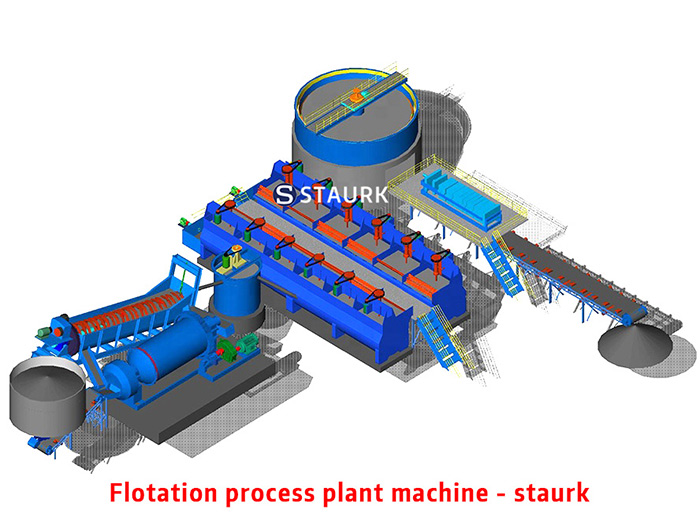 1.crusher and grind the raw ore into powder
First, the gold mine enters the
jaw crusher
for preliminary crushing. After circular vibration screening, the unqualified materials enter the jaw crusher for re crushing. The qualified gold ore will be sent to the
ball mill
for grinding.
The slurry after grinding will be classified under the action of spiral classifier.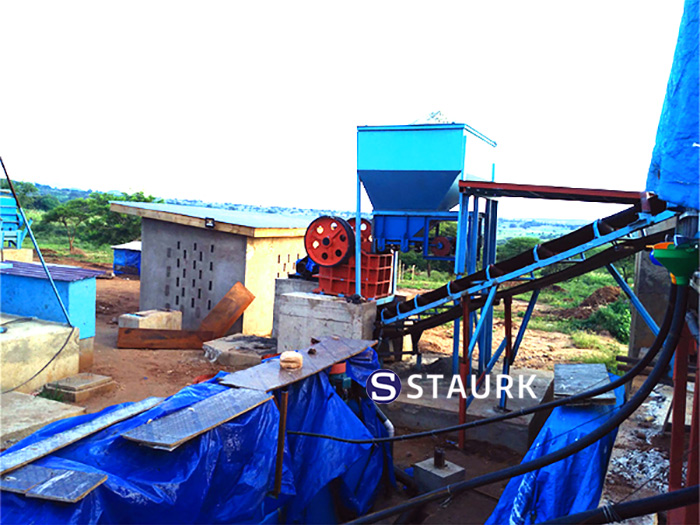 Lithium ore crusher machine
2.mixing ore with flotation agent
Similarly, only qualified pulp can enter the
mixing tank
and be fully mixed with chemicals.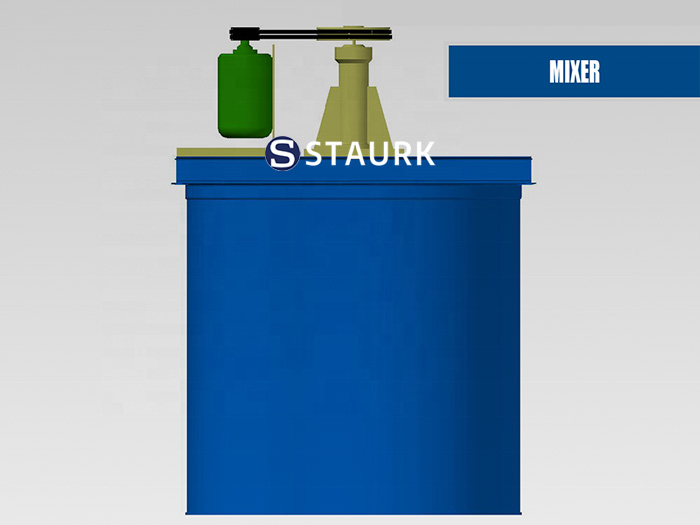 Lithium ore mixing machine
3.flotation stage
The mineral is sent to the
flotation machine
to make the mineral react with the pulp completely, and then lithium concentrate is obtained.
Then the thickener carries out preliminary concentration, and then it is dried and dehydrated in the dryer to obtain the finished lithium concentrate.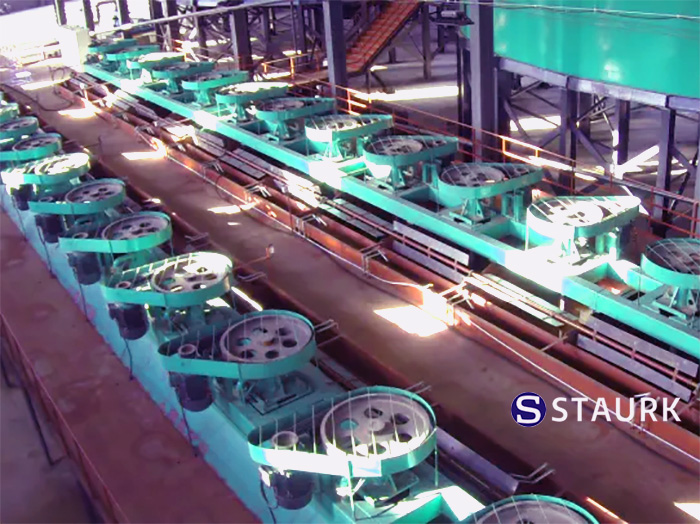 Lithium ore flotation machine
Working steps of Lithium ore flotation line
Lithium ore pulp will enter the flotation machine for primary roughing.
After roughing, the lithium coarse concentrate will enter into the next step of concentration operation.
The coarse tailings will be swept.
When selecting lithium, three times of selection is generally adopted.
Such three times of concentration can improve the recovery rate of lithium concentrate and avoid material waste.
The cleaned lithium is the concentrate product, which can be transported to the concentrate warehouse for storage for further treatment.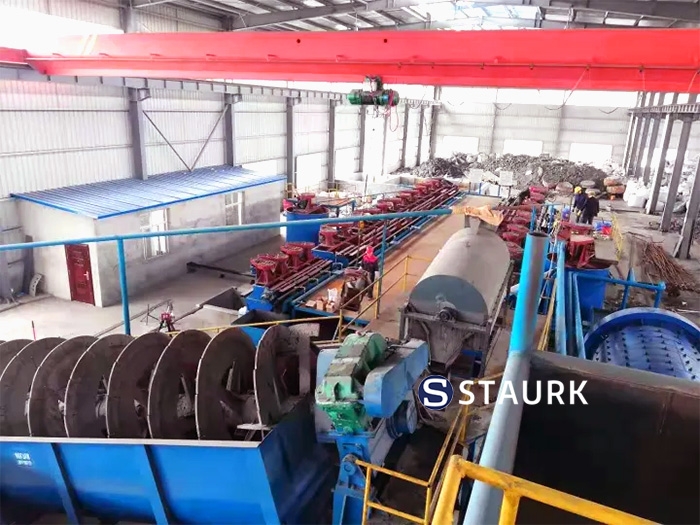 Lithium ore flotation processing plant machine
Lithium ore Positive flotation
Positive flotation refers to the process of preferential flotation of lithium concentrate. The finely milled lithium ore pulp is added to sodium hydroxide for stirring and scrubbing to remove the sundries on the surface, and then oleic acid and its soaps are used as collectors to float the ore particles into foam products in acidic media, and then lithium concentrate is obtained. The concentrate can be further processed to prepare lithium carbonate for use in batteries.
Lithium ore Reverse flotation
Reverse flotation refers to the separation method of adding dextrin and starch regulators to the finely milled lithium ore pulp and lime adjusted alkaline medium to inhibit lithium concentrate, and then using cationic collectors to float silicate gangue minerals. In reverse flotation, the product left in the tank is spodumene concentrate.
Parameter of the Lithium flotation processing plant