Three kinds of Tin ore processing plant
1. Alluvial sand tin ore processing plant : Washing and Gravity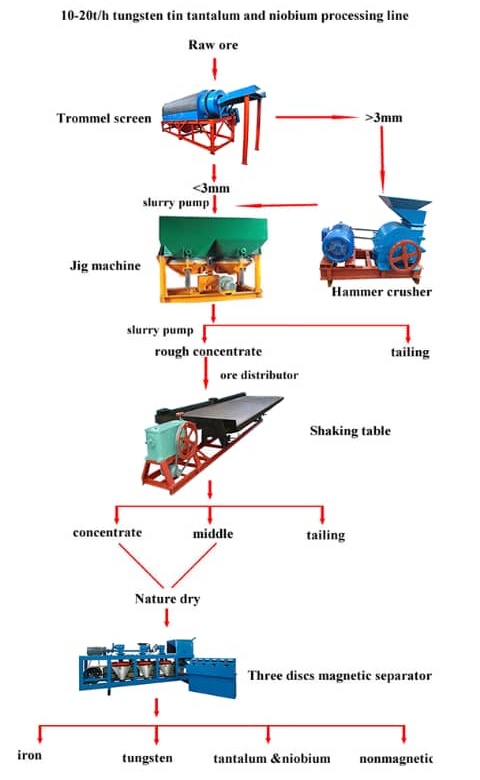 Alluvial sand tin ore processing plant 1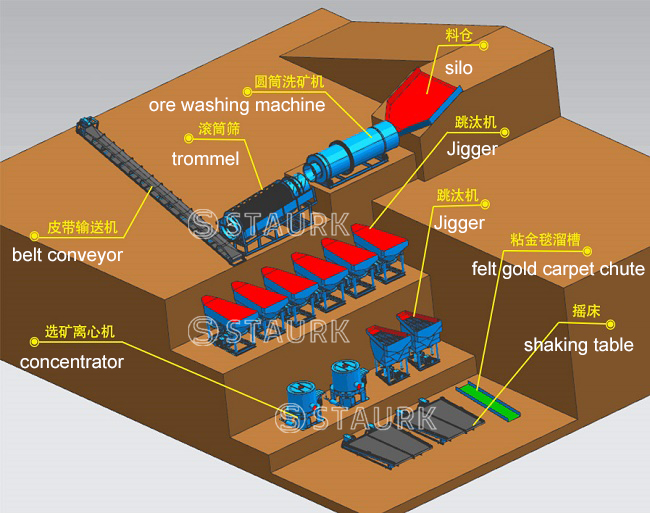 tin ore processing plant 2
The beneficiation process of the alluvial tin ore is relatively simple. Generally, a good beneficiation index can be obtained through simple screening and gravity separation, but for the beneficiation of the alluvial tin ore with a low monomer dissociation degree, it needs to be added in addition to the screening and gravity separation. Grinding and secondary gravity separation and tailings recovery processes to ensure the grade of concentrate and the recovery rate of the entire process flow.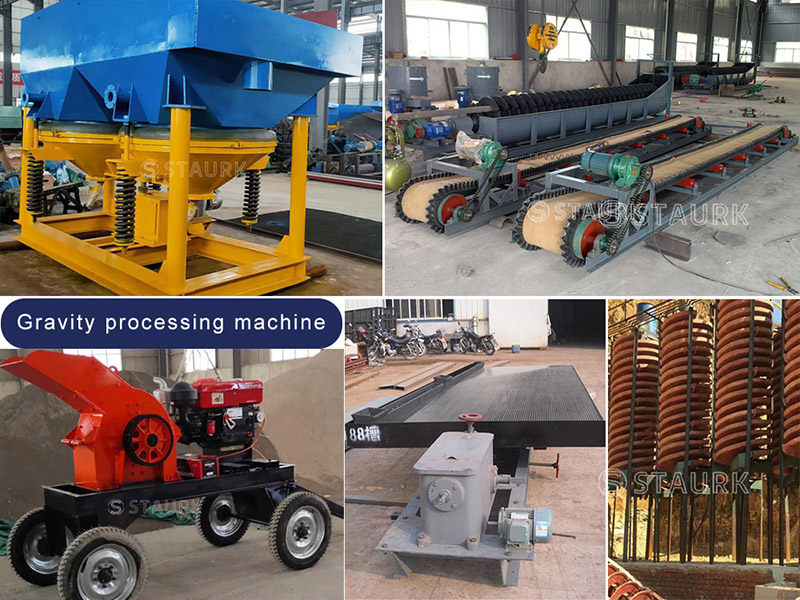 Process flow chart of sand tin ore beneficiation:
The process flow is designed according to the alluvial tin ore with low monomer dissociation degree. First, the loader is used to feed the raw alluvial into the feeding device of the trommel. After the sieving action of the trommel, the large pieces of tin-free waste are removed. The stone is thrown away, and the remaining alluvial enters the jig for sorting. The main purpose of the first stage of the jigging machine is to recover all the sand and tin minerals. It is necessary to ensure the highest gravity recovery rate rather than improving the grade of the concentrate. This section of gravity separation should use jig with large processing capacity and high recovery rate. The coarse concentrate produced by the jig enters the rod mill for grinding, breaking the tin minerals in the contiguous structure of the coarse concentrate. , The tailings are directly discarded.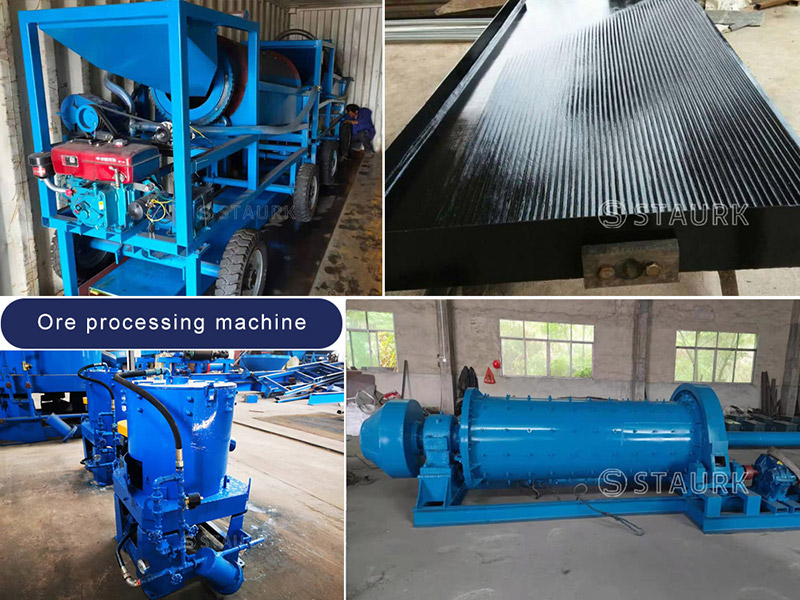 2. Stone tin ore processing plant : Gravity
3.Gravity-Flotation plant for tin ore
The raw ore is crushed to 20mm, and then sieved into two sizes of 20~4 and 4~0mm.
The 20-4mm ore is pre-selected in a heavy-medium cyclone, and then pre-selected by a jig after a rod mill. The jig tailings are screened out with a 2mm vibrating screen +2mm as waste tailings, and -2mm enters the shaker for sorting.
After grind the jig and shaker concentrates separately, perform mixed flotation, and the mixed flotation tailings are shaken to produce qualified tin concentrates. The mixed flotation concentrate is finely ground for lead-zinc separation flotation, and lead-antimony concentrate and zinc concentrate are produced respectively.
The sludge enters the Φ300mm cyclone, and the overflow is passed through the Φ125mm and Φ75mm hydrocyclones to remove the fine sludge. After the sediment is concentrated and desulfurized by flotation, the cassiterite flotation is carried out.